The official long stay car park located in the Aberdeen Airport grounds and ran by APCOA - one of the largest car parking companies in the UK. You can be sure your vehicle is safe while you're away.
arrival
Ensure you have provided your vehicle registration in advance. The machine will read your number plate and present a ticket with your booking reference on. If it does not, please press the button and take a ticket. Park your car in the designated parking spaces. Take a courtesy transfer to the terminal building. Please allow 20 minutes for check-in and transfer to the terminal.
departure
Courtesy coaches are located on the forecourt outside the terminal building. To request a return transfer, use the courtesy phone situated on the forecourt opposite the taxi rank. Once at Long stay, proceed to the exit barrier. If your ticket has your booking reference printed on it, pleace into the machine and the barrier will raise automatically. If your ticket doesn't have a booking reference on, please press the call button. The customer services office isn't manned anymore - any queries are handled from the Short Stay car park.
transfers
Long Stay operates transfers to Aberdeen Airport that take approximately 2 minutes and run every 2-3 minutes.
Transfers operate from 04.00 until the last flight has arrived, even if flights are delayed.
location
Long Stay Parking is located ON Airport, approximately 0.66 miles from Aberdeen Airport.
security
Long Stay Parking offers the following security features whilst your vehicle is stored.
You keep keys
CCTV
Security lighting
Security fencing
Entry/exit barriers
Security patrols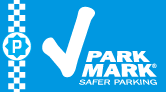 disabled facilities
Parking bays are available by the exit, adjacent to customer services office. Courtesy coaches have wheelchair access.
insurance
Long stay parking at Aberdeen Airport indemnifies customers for damage resulting from any proven act or negligence on part of its servants or agents, otherwise parking is at owners' own risk.
restrictions
There are no height restrictions however vehicles must fit within a standard supermarket-sized parking space. Trailers are not permitted.
important
Ensure you supply the correct car registration number either when you book, or at least 24 hours before arrival. Failure to do so will result in a surcharge of £10 by the car park.
address
Long Stay Parking
Montrose Road
Aberdeen Airport
Dyce
Aberdeen
AB21 7DU

So far we've gathered

44

Long Stay Parking

reviews from our previous customers and with an average rating of we're confident that you'll have a top-notch parking experience. The good news doesn't stop there. We search the web every day to find the cheapest prices for Long Stay Parking, and today's no exception. Book within the next week and you could pay as little as:

£6.00 - per day, £47.99 - 1 week, £89.99 - 2 weeks

- now that's a bargain!