Premier car parking offers the ultimate in convenience at Doncaster Airport. Located next to check-in and boasting its own dedicated entrance and exit routes, you simply won't find Doncaster Airport parking any closer than this.
arrival
This car park now operates an Automatic Number Plate Recognition system (ANPR). Please DO NOT insert a credit/debit card at the car park barrier, as you will be charged again. It is important that you enter your vehicle registration correctly in the booking form to avoid unnecessary delays.
Follow the directional signs for the Premium Car Park and Control Point 1. On the road towards the Premium Car Park, you will pass through one set of barriers. Please proceed slowly as the barrier reads your number plate, then a ticket will be automatically issued. Remove the ticket and the barrier will rise, allowing you to enter. Please keep your ticket safe, as you will need it to exit.
If the system fails to recognise your registration, or the barrier does not raise automatically, please press for a ticket.
Continue forward and at the next roundabout, take the first exit. The Premium Car Park is on your right, and the barrier will raise automatically (no ticket will be issued).
departure
Collect your vehicle and drive to the exit barrier, which will raise automatically.
Your booking will also be validated by the ANPR system on the exit lane barrier.
If the barrier raised automatically upon entering, insert your ticket and the barrier will rise, allowing you to exit.
If you had to press for a ticket when entering the car park, press the 'help' button on the barrier and provide the operator with your booking reference and surname.
transfers
Premium Car Park is ideally located within walking distance of Robin Hood Airport.
No transfers are required, as the car park is located next to airport check-in.
location
Premium Car Park is located ON Airport, approximately 0.1 miles from Robin Hood Airport.
security
Premium Car Park offers the following security features whilst your vehicle is stored.
You keep keys
CCTV
Security lighting
Security fencing
Entry/exit barriers
Security patrols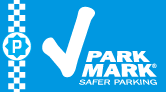 disabled facilities
Disabled parking bays are allocated upon arrival at the car park, subject to availability.
restrictions
No size or height restrictions
important
Please Note:An administration fee of £5 will be deducted by the car park provider from any refunds of double payments made through failure to adhere to the arrival and departure procedures.
address
Premium Car Park
Robin Hood Doncaster Airport
DN9 3RH

So far we've gathered

7

Premium Car Park

reviews from our previous customers and with an average rating of The good news doesn't stop there. We search the web every day to find the cheapest prices for Premium Car Park, and today's no exception. Book within the next week and you could pay as little as:

£3.03 - per day, £35.49 - 1 week, £45.49 - 2 weeks

- now that's a bargain!