With a high degree of security and located on-airport, Robin Hood Long Stay Parking is conveniently located just a short walk from the terminal building. This car park operates a self park system where you park your car and retain your car keys.
arrival
This car park now operates an Automatic Number Plate Recognition system (ANPR). Please DO NOT insert a credit/debit card at the car park barrier, as you will be charged again. It is important that you enter your vehicle registration correctly in the booking form to avoid unnecessary delays.
Upon arrival at the car park, drive up to the entry barrier where the ANPR system will recognise your registration plate and automatically issue a ticket (this process takes approximately 20 seconds). Take your ticket and the barrier will rise, allowing you to enter. Please keep your ticket safe, as you will need it to exit.
If the system fails to recognise your registration, or the barrier does not raise automatically, please press for a ticket.
departure
Collect your vehicle and drive to the exit barrier. If the barrier raised automatically upon entering, insert your ticket and the barrier will rise, allowing you to exit.
If you had to press for a ticket when entering the car park, press the 'help' button on the barrier and provide the operator with your booking reference and surname.
transfers
Long Stay Parking is ideally located within walking distance of Robin Hood Airport.
location
Long Stay Parking is located ON Airport, approximately 0.19 miles from Robin Hood Airport.
security
Long Stay Parking offers the following security features whilst your vehicle is stored.
You keep keys
CCTV
Security lighting
Security fencing
Entry/exit barriers
Security patrols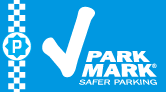 disabled facilities
There is a specially designated parking area close to the terminal building for disabled visitors. Just park as normal and display the relevant badge.
insurance
Vehicles are parked at customers' own risk, subject to the terms and conditions of the car park.
restrictions
There is no maximum vehicle size at this car park.
address
Long Stay Parking
Robin Hood Airport
First Avenue
Doncaster
DN9 3RH

So far we've gathered

282

Long Stay Parking

reviews from our previous customers and with an average rating of we're confident that you'll have a top-notch parking experience. The good news doesn't stop there. We search the web every day to find the cheapest prices for Long Stay Parking, and today's no exception. Book within the next week and you could pay as little as:

£2.67 - per day, £29.99 - 1 week, £39.99 - 2 weeks

- now that's a bargain!