Airport News for November 2014
Written by Kate Goldstone
The airport world is rarely dull. There's always plenty of exciting news about airport security, development, redevelopment and destinations, often peppered with controversy. Here's a bunch of the best and most interesting airport news stories for late November 2014.
The latest news about British airports
Car thief in Humberside airport fence crash fiasco
What happens if you nick a car, drive it off, crash into airport fencing and end up on the runway, leaving a circling aircraft above you running low on fuel? You get thrown in jail for just short of four years, that's what.
The police and courts took a very dim view of car thief Matthew Dobson who, at forty years of age, should have known better. He'd stolen the car from the port at Grimsby in August before driving at crazy speeds to  Humberside regional airport and crashing through the fencing onto the runway.
In a situation worthy of a place on TV's World's Craziest Fools, Dobson even drove underneath a helicopter as it was taking off, a ridiculously dangerous stunt. Then he careened down the runway at 80mph before finally ending up in a field. The KLM flight delayed in the air by Dobson's antics was running out of fuel and had just seven minutes to divert to another airfield, a very dangerous situation that could've ended in disaster.
 Manchester airport named 'UK airport of the year'
The north western air travel leviathan, Manchester airport, has been named UK airport of the year by the Airport Operators Association. Coming top of the coveted 'passengers over 6 million' category, it beat Heathrow, Gatwick and Birmingham airports, mostly because of its 'phenomenal' growth. As their CEO Andrew Cowan said:
"Over the last 12 months we have significantly grown, not just from a passenger point of view but from a destination perspective. This year we confirmed a direct route to Hong Kong, with Cathay Pacific, which will make Manchester the only airport outside of London with a direct non-stop service to China. As well as adding more routes we also continue to develop and invest in the airport, including rapidly progressing our £800m Airport City project and connecting the airport to the region's tramway, a feat we achieved with Metrolink over a year ahead of schedule. It is for reasons like these, I believe, made us a worthy winner in the awards."
Heathrow expansion would "double the UK's exports"
According to the airport's CEO John Holland-Kaye, adding a third runway to Heathrow would give Scotland access to the world's largest hub airport "on its doorstep". And it would also double the UK's exports. While business leaders are excited, local people and environmentalists are definitely not.
Holland-Kaye claimed Britain's only hub airport should be expanded instead of Gatwick, since it's the only choice that would connect the nation with the world and keep it competitive. He also claimed a third runway could double UK exports by the year 2020 as well as increasing the airport's long haul destinations from 80 to 120, making it the planet's best-connected airport.
The government appointed Airports Commission is also mulling over another option, namely to extend Heathrow's north runway, and they'll make their final recommendations during summer 2015.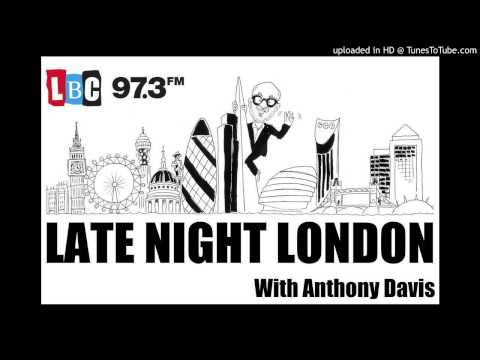 What about Scotland? Apparently the country has been squeezed out of the short-haul domestic flights scene with 9 flights a day from Heathrow to Glasgow and 16 to Edinburgh, fewer than 10 years ago. Expanding Heathrow should mean more and better connections with Scotland.
It all sounds great unless, that is, you live in the Heathrow area, a place already menaced by endless noisy take-offs, landings and fly-overs. There's no doubt the local environment will suffer, too. And last but never least, is it really wise to continue expanding airports when the effects of human-influenced climate change are already at crisis point and set to get much worse?
It's probably going to be nigh-on impossible to get all the interested parties to agree. Whatever the government and their researchers recommend there will be a long, hard fight to win before the first stone is laid, assuming the plans for a third runway at Heathrow ever get that far.
The global aviation industry is already responsible for 2% of human-led CO2 emissions. It's also the source of 12% of all transport-induced emissions. In fact aviation is one of the fastest-growing sources of greenhouse gas emissions. With the EU taking action to reduce aviation emissions in Europe and the climate's future in the balance, there's an awful lot more than business revenue at stake.
Kent council withdraws support for a second runway at Gatwick
At the same time there's been another development in the airport expansion wars as Kent County Council withdraws their support for an extra runway at Gatwick. The decision came about because of changes to Gatwick flight paths, which will "make life intolerable" for people living in the Bidborough, Chiddingstone and Speldhurst areas.
Rhino horn smuggling fail at Cardiff airport
Rhino horn is not a medicine. Rhinos are a threatened species, in considerable danger. So it's good to see a 51 year old Chinese woman fined £2,250 plus £1,500 costs for attempting to smuggle Chinese 'medicines' containing rhino horn and other banned animal products – including bear bile – into Cardiff airport.
All the items she was attempting to smuggle into the country are banned under the Convention on International Trade in Endangered Species.  The woman actually denied the offences but was found guilty by the courts. As a Border Force spokesman said:
"Just because items like this are available in other countries, it doesn't mean they can be brought into the UK. Border Force officers take their role in enforcing international agreements like CITES very seriously and anyone tempted to bring endangered animals and plants through our airports should think again."
Liverpool John Lennon Airport bullish about attracting more passengers
Andrew Cornish used to run Manchester airport, a truly gargantuan organisation. Now he's at Liverpool John Lennon airport, tasked with attracting more passengers and increasing profits.
While 4.18 million people sounds like a lot, Liverpool airport's passenger numbers are dwarfed by Manchester's 20.6 million. On the up-side, as Mr Cornish says, the airport is:
"Big enough to cope, but small enough to care. There's a pride and a passion in the people who work here and the people who travel through it regard it as their own airport. There's still a lot to do, but there's a real buzz to it."
What is there to do? For a start there's investment needed to bring the infrastructure up to standard, stuff like new carpets, flooring and loos. All this should help him generate 5.52m passengers a year, the airport's current record dating back to 2007.
Apparently there's already a growth plan in place, but he'd like to speed it up by giving the travelling public exactly what they want. In his view – which is great to hear – "Most people travelling from here are going on holiday and it should be an experience, not a chore." He managed it at Manchester, so watch this space while Liverpool gets the Cornish treatment.
Super-efficient business travel is also on the wish list, namely letting business travellers turn up late rather than hours early, taking the pain out of business travel by air.  There are also plans afoot to engage better with local people, schools and businesses in an effort to bring the airport and local community closer for everyone's benefit.
Better still, Mr Cornish is looking for new routes and more cheap flights providers, "working with the airlines we have got, and other airlines, to open up new routes or maybe additional routes with existing airlines."
We'll be back next week with more about Britain's airports, flights, airport parking and any other news that strikes a chord with our readers.
Tags:
cardiff airport
,
Gatwick Airport
,
heathrow airport
,
liverpool airport
,
liverpool john lennon airport
,
manchester airport