Computer Fail Flight Disruptions – What's Next?
Written by Kate Goldstone
We talked about flight delays, flight disruptions and cancellations a couple of weeks ago, mentioning how easily it can happen in a seasonal context. Then, on 12th December, passengers faced widespread flight disruption after a computer failure at Britain's air traffic control centre, NATS. We couldn't have predicted it. Nobody could. So what was it all about? And could it happen again?
Computer glitches 'r' us – Airport woes
When National Air Traffic Services encounters a technical fault, everything grinds to a halt. It has to, otherwise lives would be put at serious risk. This particular glitch caused issues at airports throughout Britain, including the major hubs Heathrow airport and Gatwick airport. And it happened only a year after a dramatic telephone system fail at the NATs control room in Swanwick, Hampshire, just one of several crises since the centre started life in 2002.
A total of 84 flights out of 1300 or so were cancelled at Heathrow on the Friday. Gatwick suffered flight delays of up to 90 minutes with 19 cancellations. And there were cancellations and delays at numerous other airports including Stansted, London City, Newcastle, Luton, Bristol, Edinburgh, Glasgow and Southampton, amongst others.
The government became embroiled more or less instantly, saying the disruption was not acceptable and asking for a full explanation. Labour called for ministers to "get a grip" and the Labour chairwoman of the transport select committee, Louise Ellman, insisted it was "vital that we establish what happened". So what, exactly, went wrong?
Flight disruptions in December – What went wrong at NATs this time?
Apparently a single dodgy line of code in one of NATs' 50 or more computer systems – a mistake hidden amongst literally millions of lines of code – caused the problem. But the issue runs much deeper than a simple one-off failure. It appears some parts of the NATs computer system are 'elderly' and as such they pose an ongoing challenge.
How come? Imagine you set up a computer system ten years or more ago. It worked perfectly at the time, but as the years pass you need to upgrade and update it to cope with extra flights, new technologies, new safety measures, security and so on.
Do you replace the whole system every time? It's probably too expensive and, at least at first, unnecessary. So you bolt extra functionality onto the legacy system and carry on as normal. It works for a while. But eventually the whole thing begins to fall over. You need to start from fresh. But the cost is overwhelming.
That's how it often happens. And NATS isn't alone. Banks have suffered from the same kind of thing, where old, complex computer systems are less and less able to cope with the contemporary demands made on them. As a result they crash every now and again, leaving millions of us unable to get into our bank accounts.
Can they fix it?
The Swanwick system is made up of fifty different sub-systems, containing a total of around four million lines of code. NATs are spending a whopping extra £575 million over the next five years to update the systems, but they can't just switch everything off to carry out repairs. They have to do the work while the system's running.
Swanwick controls an enormous 200,000 square miles of airspace above England and Wales. It handles more than 5000 flights every day. And it's no stranger to software issues, technical problems and computer glitches. One of the reasons is the simple fact that the system runs at "full pelt" all the time, so when something small goes awry it has a profound effect. Add the fact that NATs is facing cost-cutting as well as redundancies and you get the picture.
Thankfully the system was up and running again pretty quickly and by the Saturday, things were more or less back to normal.
Will it happen again?
There's always a risk one computer system or other might fall over. Then there are other kinds of delays. Extreme weather,  communications problems, technical issues, long immigration queues, re-fuelling, air traffic congestion, politics, airport staff strikes and embargoes, volcanic eruptions, terrorist attacks, security problems, illness and even drunk and disorderly passengers have all led to air travel nightmares in the past.
Wherever you're flying to or from, at whatever time of year, it's always a good idea to be prepared for delays, just in case. We've written an airport survival guide to help you cope.
How do you know if flight delays are imminent?
The Flightstats website includes a real time flight tracker and airport delays service, where you can look up the status of flights and get the information you need to plan ahead effectively, checking your journey either by flight, by airport or by route.
What about delays on the way there? You can punt the details of your journey into the BBC travel website and it delivers real-time advice about delays on the roads and railways.
Can I claim compensation for delayed flights?
The Money Saving Expert website contains everything you need to know about claiming compensation for flight delays, including a suite of helpful template letters to save you time and hassle, plus a handy table revealing how much you should be able to claim. Here's a quick summary of the rules:
Whatever happens, you must be delayed for more than 3 hours to claim. The length of the delay drives how much you can claim. If you're delayed more than three hours or your flight is cancelled, you might be eligible to claim anything between £100 and £470 in compensation.
Compensation is paid per person.
The rules only apply to EU-regulated flights, where your plane left from an  EU airport, including Iceland, Liechtenstein, Norway and Switzerland.
It doesn't matter which airline you're booked with or which EU airport your flight landed at. Here's an example: your flight from Manchester to Miami is delayed. You qualify for compensation no matter which airline. But if you fly Miami to Manchester you can claim for flying with an EU airline but not with a non-EU airline like Air India. And yes, it is confusing!
You can claim for delays as long ago as February 2005, but claiming for delays pre-2008 gets tricky. In England, Wales and Northern Ireland you can only claim for delays over the past 6 years. And it's only 5 years for Scotland, under Scottish Law.
You can only claim if the delay was within the airline's control, which includes staffing issues and under-booking. Things like political troubles and terrible weather don't count.
In England and Wales you can claim when a technical fault has not been caused by 'extraordinary' circumstances.
If the crew turned up late you can claim depending on the reasons for their lateness. It's done on a case-by-case basis.
If your plane arrives late from its previous destination, things get murky. The law doesn't make it 100% clear whether or not you can claim, but it might be worth trying.
What if your plane was diverted to a different airport? If you arrived at your final destination more than three hours late you might be able to claim. It depends what caused the diversion.
If you missed your connection, whether or not you can claim depends on the cause of the disruption.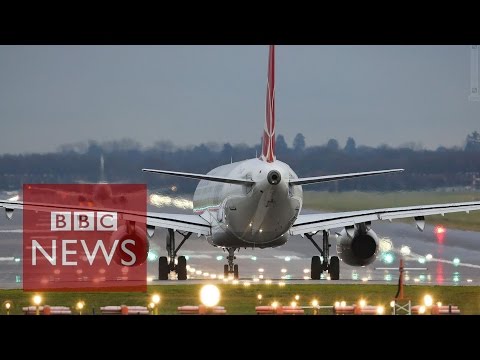 Getting the airport car parking bit sorted
There's one thing you can be reasonably sure of. We've had a good hunt around the wonderful interweb and can't find a single story about airport parking going horribly wrong. Arrange it through us, sit back and relax in the knowledge that the parking side of thing is highly unlikely to go pear-shaped!
Tags:
flight delays
,
flight disruptions
,
Gatwick Airport
,
heathrow airport