Gatwick Airport Expansion: Latest Developments
Written by Kate Goldstone
Airport expansion is inevitably a sticky issue. So what's going on right now as regards building a new runway at Gatwick airport, one of the biggest and busiest in the nation with two terminals but just one runway? Here's a summary of the situation as the New Year gathers momentum.
The current situation at Gatwick – Expansion news
In a binding agreement dating back to 1979, West Sussex County Council prevents Gatwick from expanding via a second runway until 2019. It obviously doesn't mean the airport can't make plans in advance of the date. But things are moving very slowly indeed. As Wikipedia says:
"In 1979, an agreement was reached with West Sussex County Council not to build a second runway before 2019. In its original consultation document published on 23 July 2002 the Government decided to expand Stansted and Heathrow, but not Gatwick.

However, Medway Council, Kent County Council and Essex County Council sought a judicial review of this decision. The judge reviewing the lawfulness of the Government's decision ruled that excluding Gatwick from the original consultation was irrational and/or unfair.

Following the judge's ruling and the Secretary of State for Transport's decision not to appeal, BAA published new consultation documents. These included an option of a possible second runway at Gatwick to the south of the existing airport boundary, leaving the villages Charlwood and Hookwood to the north of the airport intact. This led to protests about increased noise and pollution, demolition of houses and destruction of villages."
The Airports Commission released an interim report on London Airport expansion choices in December 2013 and short listed Gatwick Airport as a potential site. In early April last year Gatwick Airport published three options for public consultation. The Commission will deliver its final report to the British government during 2015.
Gatwick airport expansion – The objections
Willie Walsh, the CEO of the British Airways' parent company, has already ruled out supporting a second runway at Gatwick airport because, as he sees it, there isn't a decent business case to support it. At the same time the Chief Executive of the Sussex Wildlife Trust is worried about the idea because of the detrimental impact it'll have on wildlife and our precious green spaces.
Local people are divided: some support a second runway at Gatwick because of the perceived economic and employment benefits, others are against Gatwick expansion because of the extra noise, pollution and congestion it's likely to bring.
Then there's the biggest argument of all: is expansion appropriate full stop, in times when human-led climate change is already having an effect and continuing to harness fossil fuels is less of a sensible option than ever. Many of the aircraft in the skies today are thirty, forty, fifty years old, engineered before green considerations came to the fore and they're often heavy CO2 emitters.
New technologies, on the other hand, are making things better. Take jet biofuels, for example, created from oilseed crops. Carbon offsetting schemes are becoming more popular. New 'green' departures and are being achieved through continuous rates of climb. And greener minimum thrust, continuous descents and approaches have been put in place at some airports, by some airlines, to help reduce carbon emissions.
3 options for a second runway at Gatwick
Here are the three options suggested by the airport for public consultation:
Option 1 – A 3.4km runway 585m parallel to / south of the current runway
Under this option there'd be a runway for take-offs and another for landings. The inevitable hike in passenger numbers would be catered for by expanding the existing north terminal in a southerly direction to make a new remote pier to the west. It'd also mean a new short term multi-storey car park for both the north and south terminal, something we're obviously interested in as airport parking specialists.
This one's also the least expensive and the choice that requires the least land, estimated at another  388 hectares. It causes the lest extra noise but on the downside for the airport, it comes with less capacity than the other options.  The maximum capacity increases airport traffic by a whopping 24 million travellers per year, peaking at 70 aeroplane movements an hour: 389,000 a year.
Option 2 – A 3.4km runway 1045m parallel / to the south of the current runway
This option takes passenger growth under consideration by building a third terminal between the two runways, near to the rail link with its own access roads from the M23 and A23. In this case there'd be three new short term multi-storey car parks and the plan would require 573 hectares of extra land, which would mean demolishing the commercial buildings on Lowfield Heath. The shuttle would be extended too, linking the three terminals closely via extra carriages and more frequent services.
This choice is more expensive and is bad news for people who live in North Crawley, North Horsham and East Grinstead. It also means flights would pass directly over the pretty village of Rusper, just  6km from the  new runway's westerly take off and landing points.
Again, we'd have one runway dedicated to taking off and another to landing. Passenger traffic under this option is predicted to rise to 40 million per year, peaking at 85 aircraft movements an hour, 483,000 flights per year.
Option 3 – Similar to option 2 but…
We're looking at the same infrastructure as option 2 here, but option 3 comes with an extra short-term multi-storey car park. Plus both runways would be used for take-offs and landings.
This is the noisiest option. Simultaneously using two runways a mile apart for take-offs affects a much bigger chunk of land than the other choices. On the brighter side, 76% of the time prevailing westerlies mean take-off and landing go from east to west, in other words into the wind and over less populated areas.
The people who live in these less populated areas would bear the brunt of the extra noise. And the plans also more than doubles the number of people already using Gatwick airport, peaking at 47 million travellers every year. It would mean 95 aircraft movements per hour, which stacks up to 513,000 a year. Let's face it, that's an awful lot of noise and disruption.
What's the most likely outcome?
There might be no outcome at all. Agreeing the best option is only the beginning of  a very long and complex process, with plenty of opportunities for anti-expansion campaigners and local people to delay matters. And with climate change high on the political agenda at last, there's also the chance that any and all airport expansion may eventually be vetoed for the good of the planet and the benefit of our children's future.
On 5th January 2015 a poll of 1,036 Londoners revealed that, when given a choice of where to build a new runway, 45% chose Gatwick compared to 39% for Heathrow.  The Transport Secretary Patrick McLoughlin believes Britain should increase its capacity to compete internationally. So do various other politicians, business leaders and aviation experts. But others are convinced there isn't a case for expansion at Gatwick or anywhere else, including the Aviation Environment Federation, which says that, contrary to some reports, the UK is definitely not suffering an airport capacity crisis.
Many conservationists, including those at Friends of the Earth, are certain the business case isn't convincing, as well as being far from compatible with climate change targets. And the opposition group Airport Watch says the UK is perfectly capable of making the most of its existing capacity instead of expanding.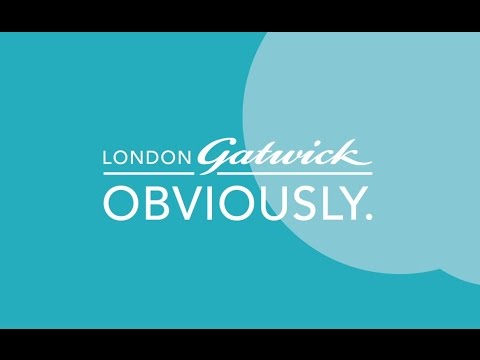 Whatever happens, it's unlikely we'll see work starting any time soon. Which is a relief for some and a disappointment for others. In the meantime, there's no real way of telling how the Gatwick airport expansion plan will pan out… if at all.
How would you feel if you had to put up with 70-90 planes an hour flying over your home or place of work?
Tags:
Gatwick Airport
,
gatwick airport expansion
,
gatwick airport news