Airport Security Developments in an Increasingly Risky World
Written by Kate Goldstone
In late August the British Home Secretary Theresa May announced a decision by the Joint Terrorism Analysis Centre to increase the nation's terrorist threat levels from 'substantial' to 'severe'. It signals experts' fears that the risk of an attack on our country is now 'highly likely'.
The Home Secretary already holds the power to withhold your passport if it's 'in the public interest'. But if you're one of the tiny minority of Brits considering travelling abroad to fight in Syria, the new classification makes it easier still for the authorities to take your passport in an effort to stop you. Having said that, assuming you're an ordinary, law-abiding citizen you probably won't notice any difference at the airport… yet. But if the situation changes to 'critical', you might.
In the meantime the announcement will mostly mean extra activity by the country's secret services and intelligence organisations. There are a few non-airport related security measures designed to reduce the threat, including emergency laws to allow the police and security services to access suspect communications. And the government will be working closely with the Kurdish people to provide the weaponry they need to fight Islamic State militants.
The UK will be helping the USA by handing over intelligence gathered in Britain, and the government will be delivering aid to people abroad who have been displaced by the fighting. Last but not least, there'll be changes in policing levels in Britain, including more 'visible patrols' by armed police.
What effect does all this have on airport security, if any? And what can you expect next time you fly?
UK airport security – what can you expect?
It's nothing new – security searches are carried out on all passengers and baggage before they're allowed to board a 'plane, and have been for some years. Airport security staff are trained to scan people either randomly or whenever someone sets off a metal detector alarm. Oddly, passengers are usually scanned on the way out of Britain, but not on the way in.
Religious and cultural head gear
You religion or culture might mean you wear special head gear. Airport security staff are within their rights to search your head gear, but you can request they do so with a hand-held scanning machine so you don't have to remove it.
Essential medical gadgets
If you have a cardioverter-defibrillator implant, AKJA an ICD, which will set off the scanner alarms, you'll need to show your ICD ID card on the way through. Metal detectors are safe, but it's never a good idea to scan directly over the heart. Luckily airport staff have been trained not to, but many people choose a hand search instead, which is within your rights.
The same goes for your hearing aid. You can request a hand search instead of a scan, but you need a doctor's letter confirming why your device can't be scanned. Having said that, if the airport staff decide they want to scan your hearing aid, they have the right to do so whatever your doctor says.
Scans for children and pregnant women
Body scanning machines are common in bigger airports, and you can be legally scanned even if you're pregnant. Children can be scanned, too.
What happens during an airport body scan?
You can ask for a private search instead of a body scan, during which you might be asked to loosen or take off some of your clothes. Bear in mind you're allowed to ask for a same-sex officer. They won't be able to identify you from the image they scan and you won't meet them. It's anonymous. While some people find private searches even more intrusive than a machine scan it's a personal thing, horses for courses.
The scan takes just a few seconds and should take place in the security area. It reveals if you have a colostomy bag, implant or prosthesis, but staff are trained to be respectful and discreet. After the scan has been studied and you've been passed, it is deleted.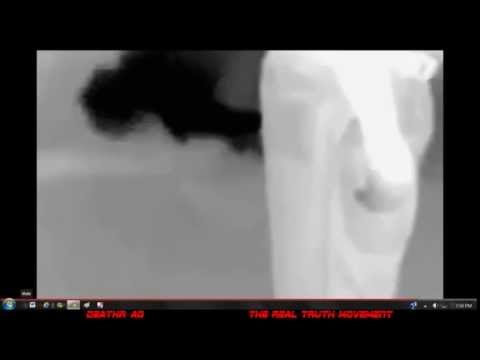 You might have to take off your shoes, belt and accessories when going through the body scanner, as well as removing metal items from your pockets. If you have a laptop, you have to take it out of your bag and put it through the scanner separately.
Can you refuse a body scan?
If you refuse a full body scan at a British airport, you won't be able to fly. It's that simple. There's no alternative and no exemption for children. Some people have tried to refuse on religious grounds, but they have also been prevented from flying.
Body scan best practice
The Department of Transport have a Code of Practice for full body scanners. These are the main points:
 The scanner's operators and passengers must be separated by a screen
The scanned images are totally anonymous
The scans are destroyed once you've been passed as safe
Security staff are told to randomly pick people to scan
You can't be chosen because of your age, sex, race or ethnic origin
You can ask to be scanned by a member of the same sex as you
What do the security measures depend on?
The level of security you'll encounter at the airport varies depending on the airline and destination. Because US flights tend to come with extra security measures, it makes sense to allow more time if you're flying to the States.
Questions, questions…
Whatever your destination or airline, you'll be asked to confirm you packed your baggage yourself. You might face more questions about your luggage. There's an ongoing ban on carrying sharp objects in your hand luggage, and if they find anything sharp it'll be confiscated. There's usually a comprehensive list of the substances and objects banned from flights on the airport website as well as at the airport itself – it's best to check online before you pack.
Liquid, gel, cream and so on are allowed in your hand luggage as long as you don't carry more than 100ml. You have to store it in a sealed container, which in turn should be stashed in a transparent sealed plastic bag designed to hold less than a litre in total.
What about baby food and essential medications? Exceptions are sometimes made but you might have to submit to extra security checks. And remember, if you buy duty-free in transit and it's more than 100ml in volume, you can't take your purchases through security.
What about airport parking security?
What about airport parking, our main focus? Most airport car parks are already super-secure, many with security patrols, security lighting and CCTV and some even use guard dogs. It appears the main perceived risk is people taking dodgy stuff on aeroplanes.
Airport security advice for disabled people and those carrying medicines
If you're disabled, you and your 'mobility aid', for example your wheelchair if you have one, will be searched. And there are some special measures to take. You should inform the airline about your disability at least 2 days before you fly. And if you want to carry medicines and medical equipment on board, you'll need a signed doctor's letter explaining what you need your medicines and medical equipment for.
Liquid medicines come in for special scrutiny. If you need to take more than 100ml you must check with the airline first, carry it separately and declare it to security staff. And it's also important to check the rules concerning medication at your country of destination, via the country's Embassy or High Commission. Some nations don't allow medicines in, full stop. Others have restrictions in place.
What's on the cards for future airport security measures?
Most aviation security specialists believe current levels of scanning technology are ideal, able to detect suspicious devices with ease. It's also worth noting that as security threats change, the scanning equipment is updated to cope.
If security threats get worse and reach 'critical' levels, we may see extra security measures at Britain's airports. If so, we'll feature them here in our blog.
Tags:
airport parking security
,
airport security
,
airport security 2014
,
airport security advice
,
airport security developments
,
UK airport security advice