Last Minute Easter Breaks
Written by Kate Goldstone
There are two reliable ways to grab a brilliant holiday bargain. One is to book as far in advance as you can, the other is to leave it until the very last minute. With the Easter holidays almost upon us, what can you expect from last minute Easter breaks in 2015?
We thought it'd be useful to take a look at what's available for Easter 2015, how to get standby tickets and how your nearest regional airport might be your best holiday bargain bet. But first, to whet your appetite, here are a handful of inspirational examples of last minute deals for the Easter holidays.
Last minute Easter holidays – Cool getaways for less
Where to begin? OnTheBeach is a great place to start. They recommend a suite of really good hotels, picking out some of their favourites for special Easter treatment. It might only just be spring over here but farther south it's heating up nicely, and you don't need to travel far to find plenty of early season sunshine. Make Europe your destination this Easter and you'll be sunning yourself in a matter of hours.
Take Tenerife, gorgeous all year round and a very popular Easter break destination with more or less guaranteed sunshine. You'll discover an  altogether quieter, chilled atmosphere than in the heart of the holiday season, when it's packed to the gills with teeming grockles. Or why not choose the beautiful Portuguese Algarve with its stunning coastline and marvellous climate? Even Spain, even closer to home, starts heating up at this time of year, with Easter breaks on the Costa Brava and Benidorm very popular choices. And it's glorious in scenic Majorca at this time of year.
It's also a good idea to explore LastMinute.com site, highly experienced last minute specialists who have been dealing in cheap travel for years and years. They feature a huge collection of low cost Easter city breaks, luxury and long haul holidays, beach holidays and hotels, plus cool extras like spa packages, experiences, restaurants and theatres. Everything you could need to make Easter extra special.
How to get last minute holiday deals
You've decided to make your move and get away for the bank holiday. So how, exactly, do you track down the best last minute deals?
First, forget everything you used to know about finding last minute flights. Things have changed. There's no point turning up at the airport looking hopeful. Most flights sell out from the start, leaving you with almost no chance of picking up a bargain unless you've missed your flight, have paid full price and want to fly earlier or have friends or family working at the airport. Other than that, forget it. You're much better off finding last minute deals online.
You could always apply to be an air courier, although it's a bit late for this Easter. It used to be very popular, but very few airlines do it these days. While it often took a couple of weeks for a parcel to get through UK Customs in the olden days, pre-internet, now everything is a lot faster and air couriers are not in regular demand any more.
Whatever method you plan to use, it benefits you to keep your eyes peeled, simply because everyone else wanting cheap last minute flights and holidays will be doing exactly that. Pay attention, be vigilant and you're more likely to snag the deal of the century from under less observant punters' noses. One good way to stay on the ball is sign up for a load of airline email newsletters, which often announce spare seats on chartered flights at crazy low prices.
You can hone your search even more closely by focusing on the many websites which are actually designed for last minute travel. Take Holiday Pirates, perfect for comprehensive lists of last minute flights along with really good, detailed descriptions of every low cost holiday offer. You can also sign up to get 'price alerts', for example from Skyscanner. All you do is pick  the flight or flights you want and Skyscanner emails you every day with the latest price.
Social media also come in handy. Follow your favourite airlines on Twitter and Facebook to see seriously discounted flights first. And keep your eyes peeled for cancelled holidays, which are often re-marketed on social media at rock bottom prices.
Obviously flexibility helps. The more flexible you can be, the better chance of getting the best deal on the planet. Make a list of suitable destinations, airlines and airports and see what happens. Skyscanner comes in handy here, too, with the option to pick the 'everywhere' destination. Now that's what we call random! Talk about having an adventure…
Lastly, bear in mind that flag carrying airlines like British Airways regularly provide cheap flights months in advance, with cheap international tickets on offer from five and a half months in advance. It's no good for last minute deals, of course, but handy to know if you're determined to go long haul for less money in the future. In this case, planning ahead is almost always your best bet.
What about standby and cheap flights from regional airports?
If you're travelling last minute, the last thing you need is a long and boring journey to the airport. You want the whole process to be neat, fast and efficient, and as such a regional airport could be the answer to your dreams. They're especially exciting if you want to fly internally, say from the chilly north east to relatively balmy Bournemouth for the Easter bank holiday.
BMI Regional, for example, offers low cost travel to and from a multitude of British and EU regional airports, avoiding the hassle, the crowds and the sheer, bewildering size of major hubs like Manchester and Gatwick. You can fly to Barcelona from Birmingham and Leeds airports courtesy of Monarch airlines. And there are more than 25 flights to Jersey from British regional airports. How to find out who flies where, from where? Check your closest regional airport's airline and destination lists. Or give them a call.
Staying safe – Don't forget ATOL
Cheap as chips is one thing. Safe is another. Whoever you book your cheap Easter break with check they're licensed by ATOL, which stands for the Air Travel Organisers Licence. Provided by the British Civil Aviation Authority, it protects your rights, making sure you're properly looked after if you're stranded abroad. It also means you don't lose out financially when an ATOL member goes broke – something that isn't common but does happen every now and again.
Treat yourself while you wait – Enjoy a private airport lounge
When you've spent next to nothing on your cheap flights or discounted holiday, there might be some spare cash to play with. We recommend transforming a basic experience into something special by treating yourself to an airport lounge. Rather than milling around the concourse being driven nuts by the crowds, you can relax in a smart, cosy, well-equipped lounge with snacks, reading materials, free WiFi, drinks and all sorts of other goodies rolled into the price. If you fancy starting your cheap holiday in style, you can book an airport lounge through us.
What about your last minute travel tips?
If you have any hot tips for finding the best last minute deals, we'd love to share them with our readers. Feel free to comment.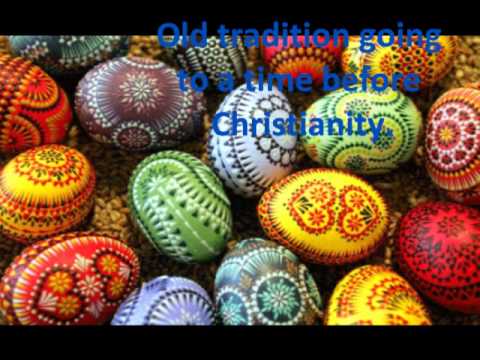 Tags:
bargain holidays
,
cheap flights
,
last minute breaks
,
last minute Easter breaks
,
low cost holidays
,
standby flights