Travel Safety – Is Terrorism Affecting Your 2015 Vacation?
Written by Kate Goldstone
Is the threat of terrorism making you feel a bit farty about going abroad? It's fourteen years since 9/11 and the threat has never completely gone away. Now, with IS on the rampage, the risk feels like it's on the increase. Is it safe to travel?
There has been a dramatic hike in 'staycations' in recent years, with increasing numbers of us taking our holidays at home in Britain instead of flying to far-flung hot destinations. It's partly down to the biggest recession the planet has ever seen, but it's also likely to be influenced by the understandable fear of some extremist nutter might blow your plane up.
Are you scared about terrorism abroad?
Whether we like it or not, are conscious of it or not, fear is influencing the tourism industry. Here's some insight into what the powers that be are saying about terrorism and the advice they're giving.
What are the American authorities saying about terrorism and travel safety?
The USA Department of State's announcements are always a good way to gauge the western world's emotional temperature, although they seem to make more of a meal of the risks than our government. Right now they're busy updating their 'Worldwide Caution' advice about the continuing terrorist threat. According to them:
"Recent terrorist attacks, whether by those affiliated with terrorist entities, copycats, or individual perpetrators, serve as a reminder that U.S. citizens need to maintain a high level of vigilance and take appropriate steps to increase their security awareness."

Why the change? On 22nd September 2014 the United States kicked off military action against the Islamic State of Iraq and the Levant, the terrorist organisation operating mainly in Syria and Iraq. In response  ISIL called on supporters to attack foreigners, leading to an "increased likelihood of reprisal attacks against U.S., Western and coalition partner interests throughout the world, especially in the Middle East, North Africa, Europe, and Asia."
At the same time kidnappings and hostage taking is on the increase, especially for US citizens. ISIL, al Qa`ida and co. seem keen to finance their operations through ransom demands. The targets are usually westerners and the videos made of executions have horrified the world, the stuff nightmares are made of.
Terror targets include high-profile sporting events, residential areas, offices, buses and trains, airports, aircraft, hotels, clubs, restaurants, places of worship, schools, public areas, shopping centres and tourist destinations… in short anywhere westerners gather. No matter whether or not it's a real threat to you personally, and no matter how unlikely the threat actually is, you can't help thinking about it.
Travel safety – What about travelling safely within Europe?
Talking about the risk facing US travellers in Europe, the Department of State says this:
"Current information suggests that ISIL, al-Qa'ida, its affiliated organizations, and other terrorist groups continue to plan terrorist attacks against U.S. and Western interests in Europe. Authorities believe the likelihood of a terror attack in Europe is increased as European members of ISIL return from Syria and Iraq. Additionally, there is a continuing threat in Europe from unaffiliated persons planning attacks inspired by major terrorist organizations but conducted on an individual basis.  In the past several years, organized extremist attacks have been planned or carried out in various European countries. European governments have taken action to guard against terrorist attacks, and some have made official declarations regarding heightened threat conditions."
What does the British government say about terrorism and travel?
The excellent Foreign Travel Advice provided by the British government is presented alphabetically on a country-by-country basis, making it easy to suss out the country-focused risks you're likely to face. The information coves 225 nations and territories and you can submit a request for emailed updates, which means you always have the latest information to hand.
What effect does terrorism have on tourism?
While most experts agree terrorism does have a measurable effect on tourism, the jury is out as far as the actual impact is concerned. The George Bush suck website, for example, says this:
"Terrorism does affect tourism industry but it also affects those sectors of economy that are directly or indirectly related to the tourism industry. This effect can either be large or small depending on the dependency on the tourism industry.

However, developing countries that are largely dependent on tourism are affected more than countries which are not. The psychological impact of terrorism, however, is sufficient to disrupt tourism in most countries but the large countries are able to absorb the damage to the economy which too much ado. However, the smaller countries and developing countries who are completely dependent on tourism can reach the point of collapse because of the effect of terrorism to the tourism industry, as was evident after the 9/11 attacks."
Worldwatch feedback about tourism and terror
What about the Worldwatch Institute, the Washington, DC-based environmental research organization? Back in 2001 they reported a dramatic post-9/11 drop in tourism right across the world, revealing how high profile terrorist incidents can have a long-lasting and dramatic impact on the planet's economies. As they said:
"As fewer overseas travellers pack their bags this holiday season, millions of tourism industry workers worldwide are losing their jobs. Before September 11th, travel and tourism was the world's largest industry, accounting for one in every 12 jobs. When the massive $3.6 trillion industry almost ground to a halt after the terrorist attacks, the ripple effects extended well beyond the United States, exposing the vulnerability of countries too dependent on international tourism."

"The aftermath of September 11 has shown us how important travel and tourism are to the global economy, but also how over-dependence on tourism can devastate lives and derail economies. Now, more than ever, it is time to put issues of sustainability at the top of the global tourism agenda."
According to them India and Nepal, both near troubled Afghanistan, experienced serious drops in tourist demand after 9/11. Club Méditerranée closed 15 Caribbean, Central American, Middle Eastern, European and Asian holiday villages. Costa Rica saw a crippling 30% reduction in bookings compared with the year before. And international tourism took a massive overall hit.
An ongoing threat to air travel safety
Since 9/11 the terror threat has never really gone away and we've become accustomed to the often-irritating and time consuming extra security measures at airports. The Charlie Hebdo murders in Paris plus a host more terrorist incidents across the world, including the cartoon-related Denmark shootings, are no doubt also having a corrosive effect on the way ordinary people feel about travelling.
The nastiest thing about faith-based terrorism is that it doesn't have boundaries. It's not about nation versus nation, it's about cross-border ideaologies, which means an incident can happen more or less anywhere, affecting anyone the extremists take issue with. It could happen down your street or in mainland Europe. It's just as likely to kick off close to home as it is in some exotic far-flung land.
What about the particular risks women face abroad?
Fear isn't always about terrorism. Some extremists, as well as disapproving of western culture, also take exception to the way western women behave. Which means the mere fact of being female can land you in hot water. What does 'safe travel' mean if you're female, what are the most dangerous holiday destinations for women right now? The Daily Mail has come up with a list of countries where western women are experiencing problems:
A sexual assault is reported every twenty minutes in India and recent sexual attacks have hit the international headlines
A recent YouGov survey revealed Bogota, Mexico City and Lima as the least safe cities for women
In Brazil there's "widespread violence led by criminal gangs and abusive police." Rape, gender-based violence and gunpoint robberies are an issue for tourists
The Thailand Domestic Violence Information Centre acknowledges violence against women is a growing problem, partly fuelled by the recreational drug Yah Bah and alcohol
Egypt used to be safe enough but the country has seen an unprecedented wave of sexual violence against women since the 2011 revolution
In Colombia, Human Rights Watch says, corrupt police have a very poor record of protecting women. Worse still, rapists are rarely prosecuted
South Africa – One of the highest rates of rape and sexual assault in the world, South Africa is also a hotbed of gunpoint robberies. At least 66,000 sexual offences were reported in 2012-2013
Morocco – Although the Foreign Office advises violent crime isn't currently a big issue it's common for females, particularly when travelling alone, to be harassed by men
Kenya – In 2010, a national survey revealed 32% of girls experienced pre-adulthood sexual violence. In 2014 there was a widely-reported sex attack on a young woman wearing a short skirt. It led to mass demonstrations by women determined to highlight the country's widespread violence against women. Worse still, tourist kidnappings and sexual assaults are not unheard of
Vigilance and common sense
Whether or not you've decided to holiday abroad this summer, whether you're male or female, it makes sense to remain vigilant and exercise common sense. Are you staycationing this year and if so, is it because you fear the terrorist threat? Are you merrily going away despite everything, sure the risk isn't that serious? Whatever your feelings, we'd love to hear them – feel free to comment.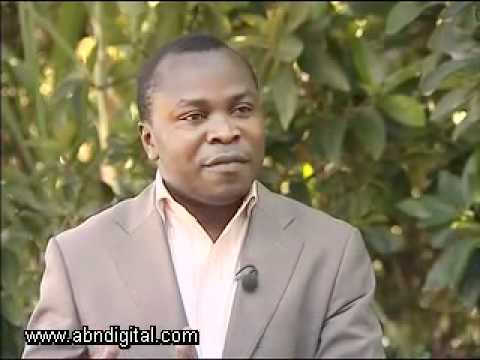 Tags:
air travel safety
,
safe travel
,
terrorism abroad
,
terrorism and travel
,
tourist terrorism threats
,
travel safety