Jet Parks 1 (previously Shuttle Economy 1) features an Automatic Number Plate Recognition system for a more hassle-free entry and exit.
arrival
This car park has an Automatic Number Plate Recognition (ANPR) system, so it is essential to enter the correct vehicle registration when making your booking.
Upon arrival at the car park, pull up to the entry barrier and your number plate will be automatically scanned. Take the ticket that is issued and keep it safe, as you will need it upon your return.
If a ticket is not automatically issued, please press the 'Assistance' button and explain to the attendant that your vehicle was not recognised. You will need to confirm your booking details, including your car registration, and a ticket will then be issued which you should take with you. We recommend taking a copy of your printed booking confirmation in case this happens.
Do not insert your credit or debit card into the barrier at any point or you will be charged again for your parking.
departure
Collect your vehicle and drive to the exit barrier. Insert the ticket you were issued upon entry and the barrier will raise automatically.
If the barrier does not raise, press the intercom button and quote your booking reference.
Do not insert your credit or debit card into the barrier or you will be charged again for your parking.
transfers
Jet Parks 1 operates transfers to East Midlands Airport that take approximately 8 minutes and run every 15 minutes.
location
Jet Parks 1 is located ON Airport, approximately 1.3 miles from East Midlands Airport.
security
Jet Parks 1 offers the following security features whilst your vehicle is stored.
You keep keys
CCTV
Security lighting
Security fencing
Entry/exit barriers
Security patrols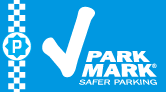 disabled facilities
Blue Badge holders may pre-book this long stay product and park in the Short Stay car park (Car Park 1), where dedicated spaces are available. Please state you have parked in the Short Stay car park when you present your entry ticket and booking confirmation to the Airport Short Term Information desk (located in the Short Stay car park) on your return.
insurance
Cars are parked at owners' own risk.
restrictions
Trailers are not permitted.
address
Jet Parks 1
East Midlands Airport
Castle Donington
Derbyshire
DE74 2SA

So far we've gathered

587

Jet Parks 1

reviews from our previous customers and with an average rating of we're confident that you'll have a top-notch parking experience.