The entrance to Long Stay Car Park 3 is just 200 yards from the terminal, meaning you get the convenience of an on-airport facility with super-quick transfers.
arrival
Pull up to the entry barrier and your vehicle registration will be recognised by the automated system. A ticket will be printed showing your registration number and booking reference, and the barrier will open. (If you experience any difficulties, please press the call button for assistance.) Park your vehicle and make a note of the zone in which you have parked.
departure
If your parking ticket does not have a booking reference printed on it, please go to the customer services office located in Car Park 2 prior to returning to your vehicle.
Insert your entry ticket into the machine at the barrier. Your number plate will be read and the barrier will lift automatically, as long as you are still within your pre-booked period. (If you experience any difficulties, please press the call button for assistance.)
If you have overstayed your pre-booked time period, you can pay the balance by credit or debit card at the exit.
transfers
Long Stay Car Park 3 operates transfers to Exeter Airport that take approximately 2 minutes and run every 10 minutes.
Transfers operate from 05.00.
location
Long Stay Car Park 3 is located ON Airport, approximately 0.12 miles from Exeter Airport.
security
Long Stay Car Park 3 offers the following security features whilst your vehicle is stored.
You keep keys
CCTV
Security lighting
Security fencing
Entry/exit barriers
Security patrols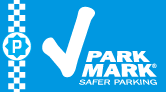 disabled facilities
Please drive to the short-term car park located opposite the terminal building to drop off/collect disabled passengers, as the transfer buses may not be accessible to wheelchair users. Parking in the short-term car park is free for the first 15 minutes.
insurance
The car park accepts responsibility for damage proved to be caused by their own negligence and are insured accordingly, but will not normally accept responsibility for acts of a third party. Full details are available from the car park upon request.
restrictions
No motor homes, lorries, trailers or caravans are permitted, even if multiple spaces are booked.
address
Long Stay Car Park 3
Exeter
Devon
EX5 2BD

So far we've gathered

132

Long Stay Car Park 3

reviews from our previous customers and with an average rating of we're confident that you'll have a top-notch parking experience. The good news doesn't stop there. We search the web every day to find the cheapest prices for Long Stay Car Park 3, and today's no exception. Book within the next week and you could pay as little as:

£5.23 - per day, £47.50 - 1 week, £78.40 - 2 weeks

- now that's a bargain!