Get friendly, efficient service for a great price with Watsons Ayr Park at Prestwick Airport. This off-airport car parking service goes the extra mile with on-site customer toilets and assistance with breakdowns and flat tyres if required.
arrival
Make sure to bring your printed confirmation email with you.
At the entry barrier, a member of car park staff will speak to you through the intercom to confirm your booking details. They will then give you directions to the correct lane in which to park. The transfer shuttle will then pick you up along that lane.
departure
The shuttle will pick you up at the same point at which you were dropped off. On exiting the car park, the barrier will be raised by a member of staff.
transfers
Watsons Ayr Park operates transfers to Prestwick Airport that take approximately 5 minutes and run every 20 minutes.
Courtesy transfer services operate every 20 minutes during peak times and as needed between midnight and 05.00.
location
Watsons Ayr Park is located OFF Airport, approximately 2 miles from Prestwick Airport.
security
Watsons Ayr Park offers the following security features whilst your vehicle is stored.
You keep keys
CCTV
Security lighting
Security fencing
Entry/exit barriers
Security patrols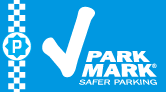 disabled facilities
Disabled toilets are available. Access to buses where customers can remain seated. Parking bays for Blue Badge holders are located close to the front of the car park.
insurance
Vehicles are covered for any damage caused by break-ins whilst they are in this car park. Contents of vehicles are not covered by the car parks insurance.
restrictions
Trailers are accepted at this car park but will be charged at the car parks normal parking rate.
address
Watsons Ayr Park
Tarbolton Road
Monkton
Prestwick
KA9 2SB

So far we've gathered

593

Watsons Ayr Park

reviews from our previous customers and with an average rating of we're confident that you'll have a top-notch parking experience. The good news doesn't stop there. We search the web every day to find the cheapest prices for Watsons Ayr Park, and today's no exception. Book within the next week and you could pay as little as:

£3.80 - per day, £37.99 - 1 week, £56.99 - 2 weeks

- now that's a bargain!