Prestwick Airport Long Stay parking (Car Park 3) is staffed 24 hours a day, 7 days a week, and is just a 5 minute walk away from the terminal building.
arrival
Press the telephone button located at the top left-hand corner of the entry column and quote your booking reference. ***Do NOT press for a ticket.*** The barrier will be raised, allowing you to enter the car park and find an available space.
You are advised to drop any passengers and luggage off at the terminal building before parking your car.
Please note that, although it is only a short walk to the terminal, the car park advises to allow approximately 30 minutes to check in your vehicle and get to the terminal building.
departure
At the exit barrier, press the telephone button in the left-hand corner of the exit column and quote your booking reference.
transfers
Long Stay Parking is ideally located within walking distance of Prestwick Airport.
Passengers are advised to use the walkover from the train station to access the terminal building.
location
Long Stay Parking is located ON Airport, approximately 0.17 miles from Prestwick Airport.
security
Long Stay Parking offers the following security features whilst your vehicle is stored.
You keep keys
CCTV
Security lighting
Security fencing
Entry/exit barriers
Security patrols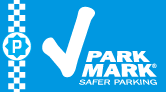 disabled facilities
Special assistance is offered in all Prestwick Airport car parks. Car park disabled facilities include wheelchair-friendly transfer buses and help buttons on entry barriers.
Larger dedicated parking bays are available adjacent to the terminal and shuttle bus pick-up points.
Blue Badge holders are permitted up to 30 minutes free to pick-up and drop-off. The Blue Badge should be presented at the car park desk located in the terminal building, where your ticket will be validated.
insurance
Parking is at owner's own risk, subject to the Terms and Conditions of the airport authority.
restrictions
Vans and trailers are not permitted.
address
Long Stay Parking
Car Park 3
Aviation House
Prestwick
KA9 2PL

So far we've gathered

105

Long Stay Parking

reviews from our previous customers and with an average rating of The good news doesn't stop there. We search the web every day to find the cheapest prices for Long Stay Parking, and today's no exception. Book within the next week and you could pay as little as:

£3.67 - per day, £38.00 - 1 week, £55.00 - 2 weeks

- now that's a bargain!