Airport News: Soaring Passenger Numbers at UK Airports
Written by Kate Goldstone
With several major UK airports reporting massive hikes in passenger numbers in recent weeks, it's clear our appetite for air travel hasn't been affected by recent air crash tragedies. Flying is more popular than ever and it makes more sense than ever, in view of all those madding crowds, to make your airport experience as pleasurable and hassle-free as you can.
Smooth transitions are the way to do it. Get the best airport parking deals through us and you'll sail through the often-nightmarish first phase of your journey with speed and ease. Grab yourself a seat in a smart airport lounge and you'll leave all the concourse chaos behind, boarding your flight chilled and calm instead of a frazzled, crowd-battered mess.
Increasing passenger numbers signal flying is more popular than ever
The latest airport news reveals increasing passenger numbers, which in turen means busier airports, especially when the increase is hundreds of thousands, not just a few extra thousand. Rival airports Heathrow and Gatwick, for example, have both reported record passenger numbers during March 2015. Gatwick processed 3 million in the month, 250,000 more people representing just over 9% more than the same time last year. Heathrow airport reported a record 5.95 million passengers in March, 3.4% more than March 2014.
Huge Gatwick airport passenger increases
Gatwick expects to see more than 40 million passengers in 2016, mostly generated through more flights and bigger planes. Long-haul at Gatwick airport increased by 7.4% and Dubai saw the biggest growth, with 14.7% more passengers. European flights increased by just over 12%, with Barcelona and Geneva the most popular destinations.
Massive Heathrow airport passenger increases
Heathrow reported a 26.5% rise in people flying to Mexico in March as well as dramatic rises in demand for flights to China, up 20.2%, the Middle East & Central Asia, up 7.6%, and North America, up 6% on March 2014.
Big airport news – Passenger increases at Manchester airport
Congratulations to Manchester Airport, which has just smashed its own record with 22.32 million passengers in the 2013-14 financial year, the most it has ever serviced in its 77 year history. And Easter Friday 2015 was particularly busy too, with 65,000 people passing through on the day.
Manchester is the UK's third largest airport with growth of 7.5% year on year. But March 2015 saw a particularly dramatic passenger number hike of almost 10%. It and Heathrow are the only British airports with two full length runways, and it hoovers up vast numbers of air travellers from all around the north of England.
Long haul growth at Manchester is mostly down to Cathay Pacific which has launched a Hong Kong flight, making Manchester the only non-London hub offering direct, non-stop flights to China. Virgin Atlantic and Delta have collaborated to improve capacity to Atlanta, USA, and Delta is also adding more flights from Manchester to New York from May this year. It's also the only British hub offering direct flights to Miami. And the main Gulf carriers at Manchester have boosted their frequency and capacity to destinations in the Middle East.
Stansted airport services more travellers than ever
Stansted airport serviced almost a million extra passengers in the first quarter of 2015 compared to 2014. It's already the UK's fastest-growing airport and so far 2015 has seen a 16.3% increase in people passing through. Between March 2014 and March an astonishing 20.9 million of us travelled through the airport.
In March this year Stansted serviced 1.67 million people, 24% more than March 2014. And it's more than a blip. It's a trend, being the tenth consecutive month of double digit growth.
As Andrew Harrison, Stansted's managing director, said: "Growth in domestic traffic has been particularly strong with passenger numbers up 40 per cent over last year due to new Scottish flights from Ryanair plus the arrival of Flybe to serve Newcastle and Isle of Man with a Newquay service joining later this year."
Luton airport sees a dramatic passenger number rise
London Luton Airport has also confirmed a surge in passenger numbers, good news since it has committed to a £100m expansion project. They've seen 18.6% more people pass through during March 2015, a whopping 840,820 of us. They're also experiencing steady growth and again, this isn't a blip. The announcement marks their 12th consecutive month of growth.
The airport's redevelopment should increase their annual capacity from 12 million to 18 million a year by 2026, improving the terminal and transport links. They say their growth is down to their wide choice of destinations and easy access to London.
Belfast airport benefit from extra EasyJet services
More flights and more destinations means more people, and EasyJet is expanding in a major way at Belfast airport. The airline confirmed expansion of all of its Belfast to London routes plus 125,000 extra seats to Gatwick, Luton and Stansted added to its winter schedule. EasyJet is also set to increase seats to Liverpool, Birmingham and Manchester, bringing the total new seats to an impressive 160,000.
Exeter airport busier than ever this Easter
Growth in traveller numbers isn't restricted to the big boys. The regionals are at it, too. Easter alone saw Exeter airport service more than 16,500 people, boosted by the re-introduction of Flybe flights to Alicante, Malaga and Faro and resulting in a 15% plus increase on Easter 2014.
Exeter Airport managing director Matt Roach said: "It was the first Easter for our twice daily London City flights which proved popular as did the seasonal start-up of Skybus flights to the Isles of Scilly. We are confident that with the continuing investment in the airport facilities – most notably the recently opened new Executive Lounge and Fast Track Security lane, coupled with the opening of the new approach road, that passengers will continue to see the benefit of using their local airport in great numbers."
Kent's Manston airport plans highlights extra demand
You don't bother campaigning for an airport to re-open unless there's a very good financial reason for it. It's clear there's plenty of demand for Manston airport in Kent to re-open almost a year after its closure.
The airport closed in May 2014, having been bought by the Stagecoach Group co-founder Ann Gloag, who then sold a majority stake to a Mr Cartner and Mr Musgrave for redevelopment. But the Commons Transport Select Committee have since questioned their ownership. The resulting five point plan includes the site's compulsory purchase.
RiverOak, the American business interested in buying and running the airport, says they're "absolutely committed to reviving Manston as an operational airport". If you live in Kent, keep your fingers crossed and you might eventually have a convenient local airport you can call your own.
Ryanair expands its winter schedule
Improved scheduling is another sign that demand is high, and Leeds-Bradford airport is doing exactly that courtesy of Ryanair. They're planning to expand their winter schedule a month earlier than in 2014, covering ten routes with extra flights to Alicante, Gdansk and Malaga for 2015-16 as well as their usual services to Dublin, Lanzarote and Malta. More than 835,000 customers a year will benefit.
How are Scottish airports faring?
Last year Edinburgh passed the 10 million passenger mark, the first Scottish airport to do so. In 2014 they serviced 20% more passengers. Overall Scotland saw passenger traffic growth of just under 4% in 2014. Aberdeen airport reported an impressive 31% growth, but Glasgow reported a 12% fall and Glasgow Prestwick passenger numbers are down 62%, below one million for the first time since the millennium.
What about the big Scottish four in 2015? Edinburgh's traffic has increased by a little over 7%, Glasgow's is up12%, partly because of Ryanair's decision to open a second Glasgow base in October 2014, which is what has adversely affected Prestwick. Aberdeen's traffic is flat-lining but the 5th biggest Scottish airport, Inverness, saw passenger numbers grow by about a quarter.
Get airport parking and airport lounge deals – Avoid the worst of the crowds
If you'd like to make the most of your journey while spending less, we have some excellent airpork parking and airport lounge deals for you.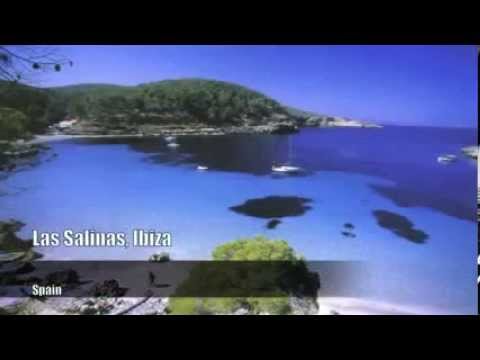 Tags:
Airport News
,
Gatwick Airport
,
heathrow airport
,
Luton airport
,
manchester airport
,
passenger numbers