About Manchester Airport Facilities, Parking, Hotels & More
Written by Kate Goldstone
You'll find Manchester Airport at Ringway, Manchester. Last year it was Britain's third busiest airport as far as passenger numbers are concerned, and the 21st busiest in Europe – in 2013 almost 21 million passengers passed through its gates.
It's also the biggest regional airport in the UK with more than double the passenger numbers at the next biggest, Edinburgh. You can fly to 225 destinations, more than any other British airport, via more than 50 airlines. It offers three terminals, two runways and the capacity for an impressive 61 aircraft to take off every hour.
A quick guide to Manchester Airport
Here's our one-stop-shop guide to Manchester airport hotels, airport facilities and much more. Whatever you need to know, you'll find it here.
First, the history bit…
The history of Manchester Airport
Manchester Airport started life as Ringway Airport back in 1937, like many British airports a product of Word War Two. During WW2 it was a base for the RAF, a vital cog in the military aircraft production and parachutist training machine. After the war it reverted to civilian status. In the early 1970s, when package holidays emerged as the next big trend, the M56 motorway opened and improved access. In the 1990s a rail connection was established, and two more runways added. The control tower is very new, built in 2013 to replace the original. At 60m it's Britain's second highest.
How to get to Manchester airport
By car – The airport connects directly to the motorway network, just off the M56 junction 5, and has its own approach road. It is very well signposted on all local motorways including the M6 and M60.
By cab – You'll find taxi ranks outside all three terminals and the tariffs are clearly displayed at each rank.
By taxibus – Airportcarz operate a taxibus service from all 3 terminals. You'll find details in each terminal's Arrivals area.
By bus – Frequent services operate to and from the airport 24/7. Buses connect to the city centre and depart every 10 minutes. National Express also runs a coach service to and from the airport.
By train – The airport connects direct with the rail network with its own station, called The station. There are frequent local and regional trains to the city's main rail station, from which you connect to Britain's  national rail network.
Terminals at Manchester
Terminals 1 and 2 handle scheduled and charter flights. Terminal 3 handles domestic flights, some scheduled EU flights and American Airlines flights to The States.
Terminals 1 and 2 are linked by travelators, a 10-15 minute walk
Terminal 3 and 1 are linked by a covered walkway
A Skylink connects all terminals to the airport railway station
The 10 busiest routes from Manchester
Manchester is a particularly popular hub for the USA and Middle East as well as for EU destinations. Their top ten busiest routes are:
1. Spain
2. UK domestic flights
3. USA
4. Germany
5. UAE
6. Turkey
7. Greece
8. Ireland
9. France
10. Italy
Facilities
As one of Britain's busiest hubs, Manchester is no stranger to customer service and they provide excellent facilities, more or less anything you could possibly want including all the expected shops, bars, restaurants and cafes plus:
Smart airport lounges, one at every terminal (which you can book direct through us)
A space for worship
Help if you're scared of flying
Car rental
WiFi
Express check-in and fast-track
Duty free and travel money
Showers
Leisure facilities
Entertainment for the kids including play areas and places to watch the aircraft
FREE WiFi
Trolleys
Business facilities
Support for disabled and less able people
Cheap Manchester airport parking
Bear in mind there's a strict no waiting policy on all surrounding access roads, put in place after the 2007 Glasgow airport terrorist incident. Pick-ups must take place via the official short stay car parks, multi-storey affairs situated right next to terminals one and two.
Terminal 1 short stay multi-storey was smartened up recently and features handy colour-coding for the different levels, great news when otherwise they all look the same, and handy when you're in a rush.  Every parking space has its own sensor and light, and if a space is empty the light shines green.
You'll also find long stay parking at Manchester near the terminals and there's a regular courtesy bus. One car park serves terminals 1 and 3 and there's another for terminal 2.
There are also a couple of long stay 'JetParks' less than a mile from the terminals, a cheaper choice than on-site car parking. There's a 24/7 shuttle bus that runs every quarter of an hour.
There's also a special Shuttle Park for long term parking, with its own courtesy bus, located off-site to the east of terminal 3. And there's a handful of privately owned and operated car parks close by, all with shuttle buses.
How to get the best deals on parking at Manchester airport? Do it through us and get an excellent price, booking before you go for convenience.
Hotels near Manchester airport
As you'd expect from such a busy hub, there are plenty of excellent hotels close by and on-site. According to Expedia the most popular include:
Manchester airport hotels with parking
If you don't fancy leaving your car in long stay, you can leave it at a wide variety of convenient hotels near the airport, perfect if you'd rather sleep comfortably close by and fly fresh in the morning instead of travelling at all hours of the night. It means you're less likely to be delayed too, with no missed flights to worry about. You can either book a room on its own or combine a stay at a Manchester Airport hotel with parking.
There's plenty of choice including:
Bewleys  – A great quality 3 star hotel with secure APH parking close by, a mere 3 minutes walk from Terminals 1 and 3
Britannia –  A 3 star hotel with on-site secure parking just 15 minutes from the airport
Cresta Court – 5 minutes from the airport, 3 stars, parking at the secure APH Manchester car park or use the special APH Meet and Greet service
Crowne Plaza – 4 star luxury just 2 minutes from the airport, on-site car parking at the Hotel as well as the secure APH car park
Premier Inn North Manchester Airport  – 5 minutes from the airport, parking at either the secure APH car park or off-airport at JetParks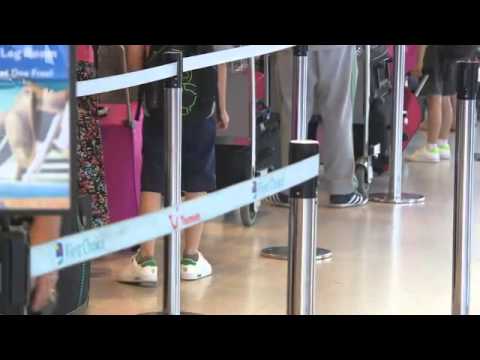 Enjoy watching the action from the Airport Hotel pub
If you enjoy watching approaches, landings and take-offs, whether or not you're flying, you can visit the excellent Airport Hotel, a Robinson's Brewery pub half a mile from the airport itself with a beer garden facing the end of taxiway J.
Tags:
cheap Manchester airport parking
,
hotels near Manchester airport
,
how to get to Manchester airport
,
Manchester airport facilities
,
Manchester Airport hotels
,
Manchester airport hotels with parking