What You Need to Know about Ecotourism
Written by Kate Goldstone
As little as five years ago it was still the province of the eccentric few, something you only did if you were in the habit of wearing sandals with socks and boiling mung beans into mushy submission at mealtimes. Now ecotourism is hot property… and like the planet's climate it's getting hotter by the minute.
The rise and rise of sustainable tourism
What's happening? It looks like eco-responsibility has finally gone mainstream. The USA has, at long last, decided it has a vital role to play in mitigating climate change and has committed to taking action. While they didn't win any more seats in the recent election the Green Party is now a familiar face on the British political scene. The world is joining together to act before it's too late, and eco tourism is growing up.
What does a dedicated eco traveler have at their disposal these days? There are more opportunities than ever to cut the ecological impact of travel and take holidays that minimise environmental damage. We thought it'd be interesting to take a look at green holidays, green airlines and sustainable travel.
About ecotourism
According to Wikipedia ecotourism is:
"Ecotourism is a form of tourism involving visiting fragile, pristine, and relatively undisturbed natural areas, intended as a low-impact and often small scale alternative to standard commercial (mass) tourism. Its purpose may be to educate the traveler, to provide funds for ecological conservation, to directly benefit the economic development and political empowerment of local communities, or to foster respect for different cultures and for human rights. Since the 1980s ecotourism has been considered a critical endeavor by environmentalists, so that future generations may experience destinations relatively untouched by human intervention. Several university programs use this description as the working definition of ecotourism."
It all sounds very positive, but there's a down-side. Wikipedia explains again:
"Although ecotourism is intended for small groups, even a modest increase in population, however temporary, puts extra pressure on the local environment and necessitates the development of additional infrastructure and amenities. The construction of water treatment plants, sanitation facilities, and lodges come with the exploitation of non-renewable energy sources and the utilization of already limited local resources.[35] The conversion of natural land to such tourist infrastructure is implicated in deforestation and habitat deterioration of butterflies in Mexico and squirrel monkeys in Costa Rica. In other cases, the environment suffers because local communities are unable to meet the infrastructure demands of ecotourism. The lack of adequate sanitation facilities in many East African parks results in the disposal of campsite sewage in rivers, contaminating the wildlife, livestock, and people who draw drinking water from it."
How green is your airline?
What you do when you get to your destination is one thing. But how you get there in the first place is another. The airline and aircraft tech industries have traditionally been slow on the eco-uptake, so how green is your airline?
It isn't easy to find out which airlines are the greenest, despite the fact that aircraft are still one of the biggest CO2 emitters in the world's transport sector. Thankfully most airlines are making positive inroads, doing their level best to cut emissions and offset the carbon dioxide they emit.
Green airlines – Virgin Atlantic are doing the decent thing
Virgin Atlantic has a high profile programme in place designed to help the company cut their environmental impact. They even have their own climate change manifesto, going into fine detail about how they plan to cut their carbon footprint and ensure ongoing sustainability. They call it a Gold Standard Scheme and it certainly looks that way.
Virgin is collaborating with the Switzerland-based charity MyClimate which, in turn, funds clean energy solutions with a focus on developing nations. The Gold Standard methodology Virgin uses has been endorsed by 47 NGOs including a host of environmental groups, and aims to help shift the developed and developing world away from fossil fuels to an economy based on renewable and sustainable energy.
But there's more. Virgin has also independently verified the carbon footprint of every plane in its fleet and used the data to figure out how much CO2 is emitted per passenger. It turns out the figure depends on where you sit in the aircraft, which delivers a measure of control over how much carbon you're responsible for as an individual.
The delightful Mr Branson has also handed over all the profits from his travel companies for the next decade to help fight global warming via a new company called Virgin Fuels, set to invest around £500 million in developing green energy sources.
Sustainable travel – British Airways goes greener
Like Virgin, British Airways is also greening up. Their website contains full details of a comprehensive policy designed to reduce their environmental impact by taking critical steps to tackle climate change, reduce noise, cut pollution and improve air quality.
BA is determined to stop adding waste to UK landfills, a move that's set to improve their carbon efficiency by a quarter by 2025. They plan to cut average noise per flight by 15% this year and they're also factoring in a dramatic 50% cut in net CO2 emissions by 2050.
Green holidays – easyJet has clear green goals
Cheap and cheerful easyJet also has clear environmental goals, dedicated to airline environmental efficiency in the air and on the ground. They've made room in their aircraft for extra passengers, which apparently means they use almost a third less fuel than rival airlines flying the same routes. And because they avoid big international hubs like Heathrow airport, faster turnarounds mean less runway taxiing, which in turn means lower fuel consumption.
That's the top three. But take a look at more or less any airline website and you'll see an environmental policy of one sort or another.
How do you know which airlines are greenest?
So we know most airlines are taking serious steps to minimise their contribution impact on climate change. While no airline can claim to be wholly green plenty are on the right track, owing to a powerful combination of public opinion, political pressure and financial imperatives. But how do you find out which airline is greenest before booking your next flight?
Global Travel Market's carbon friendly flight search tool is a nifty thing, worth a try.
What about green aircraft?
You can change the way you operate until you're blue in the face, but almost every aeroplane more than a few years old is nowhere near as environmentally friendly as it could be. Introducing the sleek, beautiful and significantly greener Boeing 787 Dreamliner.
The plane's carbon-composite design makes it much lighter and more economical to fly, with a 20% reduction in fuel use and much better engine efficiency compared to similar machines. In fact it's among the least polluting aircraft ever to enter commercial operation as well as being faster than its sister plane the 707.
As The Telegraph said in 2010, before the first Dreamliner took its inaugural commercial flight in Japan:
"To a certain extent, the Dreamliner is the aviation industry's response to its portrayal by many green campaigners as one of the bad boys of the global warming story. It also represents a continuing trend towards lower carbon emissions. According to the International Air Transport Association (IATA), aircraft today are about 65 per cent more fuel-efficient than they were in 1970, while the clean technology of modern engines has almost eliminated emissions of carbon monoxide and hydrocarbons."
The International Ecotourism Society
Green holidays, green airlines, greener aircraft… it all adds up to a vibrant, fast-growing eco tourism scene, borne out by the recent ESTC15 conference held in Quito, Ecuador, a massive event bringing together the best sustainable travel ideas, developments, products, services and innovations.
With eco-friendly travel going mainstream, there are countless opportunities to have the time of your life somewhere amazing without wrecking the local ecology or filling the planet's atmosphere with even more aircraft-generated CO2 on your way there. All it takes is a simple Google search and you'll find a vast choice of green holiday options. It isn't so much a destination thing – any and every destination can be as green or as un-green as you like. It depends how things are set up there.
Here's some inspiration: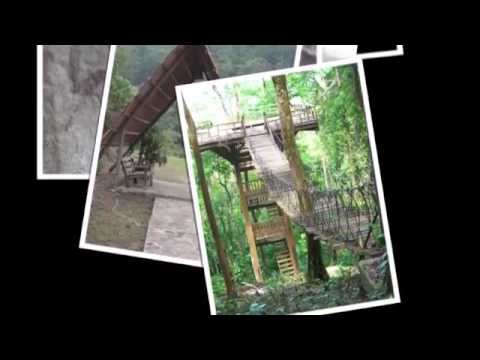 Next week – How to make an ordinary holiday greener
Say you're going on an ordinary, bog-standard package holiday. How can you minimise your CO2 emissions and cut your environmental impact from the moment you leave home to the second you get back? That's what we're looking at next week – come back to find out more.
Tags:
eco tourism
,
eco traveler
,
ecotourism
,
green airlines
,
green holidays
,
sustainable tourism
,
sustainable travel