Heathrow Expansion Threatens Ancient Village
Written by Kate Goldstone
"We have a historic village with buildings that go back 600 years. You cannot replace that. You cannot buy memories."
So says a resident of the beautiful village of Harmondsworth, which is under threat from Heathrow airport's expansion plans.
About Heathrow expansion – The death of a village?
Harmondsworth is home to St. Mary's Church, a delightful building dating back to the 11th century. It boasts the famous Great Barn, a beautiful 15th century oak-framed beast a whopping 192 feet long nicknamed the Cathedral of Middlesex by the poet John Betjeman.
These treasures would apparently be saved, but there doesn't seem much point when the proposed runway would be so close to what's left of the village that no one would be able to bear visiting, never mind living there. And the place isn't alone. More pretty English villages are threatened by the plans.
The issue is so toxic UK politicians set up an independent commission to sift through the options. Now the General Election is over, a final decision is due, perhaps in June. Once the Commission makes its recommendations it's down to our political leaders to make a final decision. But as the Archaeological scientist and village resident Justine Bayley says, the developers "have no concern that they are screwing up the lives of hundreds of thousands of people for their shareholders."
Harmondsworth is under threat because experts feel the south east and London need more airport capacity for business travel and tourists. If it goes ahead the cost of expansion is likely to be around 18 billion pounds – an eye-watering amount of money – although it's probably more realistic to work on a 'think of a budget and double it' basis.
However those in power choose to handle the proposed expansion, homes will be destroyed and surviving neighbourhoods will be faced with extra noise, pollution and traffic.
The news begs several important questions: just how far do we let the planners go in pursuit of an airport expansion strategy that many experts feel is simply not needed, with many of the nation's regional airports currently running under capacity? Is Heathrow airport expansion a matter of using a sledgehammer to crack a nut? If there's any doubt about the veracity of the plans, surely they shouldn't go ahead.
Do we carry on and let it happen, destroying peoples' homes, peace of mind, futures and an invaluable part of Britain's historic heritage while we're at it? Or do we take a step back and think again about a monstrously destructive development project that might not even be necessary in the first place?
Let's see what the media are saying. First there's WRAL, a CBS-affiliated virtual television station based over the Atlantic in Raleigh, North Carolina, USA. It just goes to show how important the subject of expansion at Heathrow airport is, being talked about all over the world.
WRAL comments on UK airport expansion plans
According to WRAL:
"With its classic red phone booth, pub, and medieval church, Harmondsworth's center looks quintessentially British. But the search for a twee English village isn't what brings millions of people within a stone's throw of its boundaries.

The attraction is neighboring Heathrow Airport, which served 73 million travelers last year. Now Europe's busiest airport is proposing to build a runway roughly through the center of town, leveling the ivy-covered brick walls of the Harmondsworth Hall guest house and two-thirds of its homes. A village that traces its history to the 6th century would be forever altered, and some argue even what's left would be uninhabitable."
A bitter ongoing PR debate
There's been a long-running and bitter public relations debate over the issue and the two different plans to expand Heathrow are both set to be obscenely expensive. Various predictions from big business and economics experts are being called into doubt. Does the ability of people and businesses to move and connect faster really make an economy more competitive? Is it really a case of 'survival of the fastest'? And are unproven economic predictions more important than the certainty of ruining people's homes, villages and lives?
Is economic growth a good enough reason
A growing number of economics gurus believe a constantly-growing economy is an unrealistic expectation with damaging consequences. They say a steady economy is what we need to avoid the cycle of boom and bust we get under the current 'growth is everything' system. So if we don't need constant economic growth, do we need extra airport capacity?
Heathrow's External Relations Director says he understands why some people are very upset, though he claims there are some residents in Harmondsworth and the nearby village of Sipson who support the project. If his home and lifestyle were threatened, he probably wouldn't be quite so sanguine.
Heathrow extra runway compensation packages
While the airport would offer 'compensation packages' for people whose houses would be demolished and others who'd find themselves living right next door to a runway, is mere money enough compensation for being driven out of your home against your will?
It's a tricky balance to strike, to achieve growth while safeguarding our heritage. A cynical few say the objections would be fewer if the village of Harmondsworth wasn't quite so pretty and historic, but that just seems like sour grapes. It doesn't matter what your home looks like or how old it is. If the very fabric of the place you live might be taken from you, you're unlikely to feel happy about it, especially when you're forced to leave through a draconian Compulsory Purchase Order.
What about the Government?
In 2010 Prime Minister David Cameron's Conservative Party pledged to fight Heathrow expansion. Now the Conservatives seem to have changed their minds. And the locals are feeling let down. As one said, "My grandparents worked this land. I have war dead in the cemetery of the church. This is my home and if I am forced to leave here, who will it be for? Foreign investors. The message I would give to the world is that the British government can be bought."
Airportwatch's comments
The Airportwatch website delivers much the same message:
"Heathrow's plan for a north west runway would mean the devastation of the medieval village of Harmondsworth. The airport boundary would come almost to the centre of the village, with everything south of that line demolished. It would level the ivy-covered brick walls of the Harmondsworth Hall guest house and two-thirds of the village's homes.

A village that traces its history to the 6th century would be damaged so badly that even what is left would be uninhabitable. People don't want financial compensation, they just don't want their village destroyed or the bulldozing of a historic village with buildings that go back 600 years which cannot be replaced."
Airportwatch also comments on the Richmond Heathrow Campaign's response to the Airport Commission's air quality report, as follows:
"The Richmond Heathrow Campaign (RHC) have submitted their response to the Airports Commission's consultation on air quality. They comment on the inadequacy of the consultation, and the difficulty for lay people in understanding it.

They say that with at least 100,000 people affected by a worsening of the air quality resulting from Heathrow expansion, plans, it is not realistic for the government to approve such a plan. The various possible mitigations for NO2 "may not be sufficient to avoid delaying compliance with standards that are already being breached. This will mean that if expansion were approved by the Government, it would knowingly be planning to continue breaching standards without a realistic plan to put this right."

The RHC put – in plain English – some of their concerns about the Jacobs study, done for the Commission, and the things it has left out. Just a few of these include: the date chosen to assess air quality is 2030, when a runway would only be perhaps 35% full; much of the anticipated reduction in air pollution is from a higher proportion of air passengers travelling to and from the airport by rail; the cost of the necessary enhancements of rail services would be a huge cost for the taxpayer; health impacts, especially of vulnerable groups, have not been assessed."
Learn about London's history of expansion with Time Out
Time Out London has created a fascinating take on urban expansion, tracing the history of the expansion of our capital over the centuries. If Heathrow expansion goes ahead the city will take another step towards mega-status, a vast and still-growing thing eating up villages and towns and leaving and endless urban sprawl in its wake. As they say in their salutory tale:
"You might dispute some areas' village status nowadays, but back in the eighteenth and nineteenth centuries, people were farming in Islington and building country piles in West Ham."
The resulting article goers on to examine five fascinating old maps tracing the city's relentless growth. Will pretty little Harmondsworth fall victim to London's gaping maw or will the remarkable power of public protest saving the day?
Predictions for Heathrow airport expansion
On the bright side for the hundreds of thousands of Brits who live along the flight path or on land that could be grabbed for airport expansion, getting permission is one thing but actually getting the work done is another. We may have a famously stiff upper lip but when we're threatened, us Brits batten down the hatches. We keep calm and we carry on.
Observers predict an ongoing battle with planners, builders, developers and the government. Sit-ins, protests, petitions, social media outrage… it all goes towards slowing unpopular development projects if not stopping them in their tracks.
What do you feel about expansion at Heathrow airport?
Conservation and green issues, noise, pollution, urban sprawl… what bothers you most about airport expansion? Maybe you're all for it. In which case we'd love to share your opinion with our readers. Feel free to comment.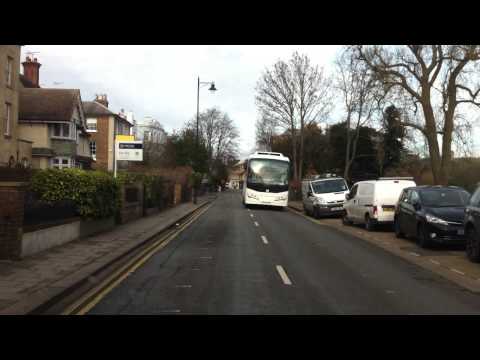 Tags:
expansion at Heathrow airport
,
extra runway at Heathrow
,
Heathrow airport expansion
,
Heathrow expansion
,
UK airport expansion news