Airparks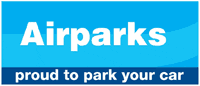 Value for money, secure parking and friendly service at Airparks
All Airparks car parks are secured under the definition given by the Association of Chief Police Officers accredited scheme for car parks. Airparks Services Ltd has also been Quality Assured to ISO 9001 2000 for secured airport parking.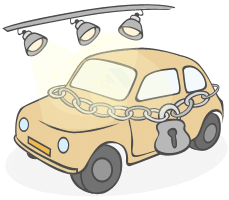 Security at Airparks
Airparks regularly review individual security arrangements at each car park in order to offer a safe environment for customers and their vehicles.
Security features include CCTV, security fencing, barriers, security patrols, security lighting and stinger plates.
---
Airparks car park locations
Each car park boasts a 24hr Reception, that is open all year round. Transfers are provided on a frequent basis enabling customers to get to the airport and back again with minimum fuss. Customer vehicles are parked by Airparks staff on arrival.
---
Birmingham Airport
Finding the ideal car parking solution at Birmingham Airport is no trouble with Birmingham Airparks. Take advantage of their secure parking and free transfers to the Terminals.
Cardiff Airport
Looking for secure parking at an affordable price at Cardiff Airport? Cardiff Airparks gives you value for money with their fully-fenced, security-patrolled car park.
East Midlands Airport
East Midlands Airport parking is easier with East Midlands Airparks. Experience an easy check-in and friendly service at an affordable price!
Gatwick Airport
Serving both the North and South terminals at Gatwick, Airparks offers convenient off-airport parking less than 2 miles from the Airport, Gatwick Airparks provides transfers on demand, transfers take approximately 10 minutes between car park and airport.
Glasgow Airport
Located less than 3 miles from the Airport, Glasgow Airparks provides a high degree of security that includes CCTV, Security barriers and patrols.
Luton Airport
An award-winning car park, Luton Airparks is a popular choice for safe, secure and cheap parking at Luton Airport. Featuring round-the-clock transfers and wheelchair-friendly buses.
Manchester Airport
You'll get value for money when you choose Manchester Airparks with a friendly and efficient service and disabled access on all transfer buses.
Newcastle Airport
Located less than a mile from the terminal building, transfers from the Airparks Newcastle Bellair car park to the airport take just 5 minutes and operate on demand. Newcastle Airparks is a holder of the 'Park Mark' security award and is accessible for disabled travellers.