Purple Parking is situated just outside Gatwick airport's perimeter road, providing courtesy transfers to both terminals. Fully insured and accredited by the Association of Chief Police Officers.
terminals served
Purple Parking Park and Ride serves both terminals at Gatwick Airport.
arrival
Purple Parking recommends that you allow 45 minutes for checking in and transferring to the airport.
On arrival, keep in the left-hand lane and drive through the automatic barrier. Park in one of the arrival bays and make note of your lane number. Go to reception and present them with your printed confirmation email (or quote your booking reference). You will also need to provide your car and flight details. After checking in, put your car keys in the red key box with the same number as the lane you parked in, then catch the transfer bus to the terminals. Please note that Purple Parking can only accept car keys and immobilisers; all other items must be removed from keyring.
departure
South Terminal: Proceed out of the terminal and go down the ramps to the lower level. Turn left and proceed to bus stop 7 or 8.
North Terminal: Stay on the same level. Upon exiting the terminal, turn right and follow the signs for Buses. Proceed to the bus stop indicated on the reverse of your parking ticket - normally bus stop 6 or 7.
Once you return to the car park, please have your parking ticket ready to present at reception.
transfers
Purple Parking operates transfers to both terminals that take approximately 13 minutes and run every 20 minutes.
Buses cannot carry bicycles, surfboards, snowboards, skis, canoes or other large objects, so they must be dropped off at the airport prior to parking at Purple Parking. Alternatively, you can book one of the meet and greet services for Gatwick. Buses do not run between midnight and 3am as the airport is closed, unless a flight is scheduled to land between these hours.
location
Purple Parking is located OFF Airport, approximately 1.66 miles from Gatwick Airport.
security
Purple Parking offers the following security features whilst your vehicle is stored.
You keep keys
CCTV
Security lighting
Security fencing
Entry/exit barriers
Security patrols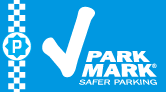 disabled facilities
Transfer buses are fully DDA-compliant and are suitable for wheelchair use. If required, the bus driver can assist with luggage.
insurance
Car park is fully insured. Full details of Terms and Conditions can be obtained from the car park.
restrictions
Please note that this option has a vehicle height restriction of 2.1m (7ft.) and does not accept the following types of vehicles: mini-buses, high-sided vehicles, mobile homes, lorries, caravans or vehicles with trailers.
address
Purple Parking
Charlwood Road
Lowfield Heath
Crawley
West Sussex
RH11 0QB
did you know?

So far we've gathered

730

Purple Parking

reviews from our previous customers and with an average rating of we're confident that you'll have a top-notch parking experience. The good news doesn't stop there. We search the web every day to find the cheapest prices for Purple Parking, and today's no exception. Book within the next week and you could pay as little as:

£3.27 - per day, £28.99 - 1 week, £48.99 - 2 weeks

- now that's a bargain!