Serving the South Terminal, this Meet and Greet Service is operated by Gatwick Airport ensuring a punctual and efficient service.
terminals served
Gatwick South Official Valet Parking serves south terminal at Gatwick Airport.
arrival
Please ensure you confirm flight details at least 24 hours before your departure and take your booking confirmation with you to ensure a hassle-free service.
Drive to the Short stay car parks at Gatwick South and pull up to the car park barrier. It will automatically scan your registration within 10 seconds, provide you with a ticket and lift to let you in. If a ticket is not dispensed, press the button. Follow the road signage to car park 2 (red) level 2 and park the vehicle. Head over to Valet reception to hand over your keys and walk directly into the terminal via the covered walkway.
departure
Take the moving walkway from arrivals, following signs for "All car parks". Leave the terminal and follow signs for the Short Stay car park. Cross the road and walk through the yellow entrance, then turn right into Red car park 2. The reception will be in front of you. Hand in your receipt and you will be given your keys and directed to your car. Don't insert your debit or credit card to get out or you will be charged again for your parking. If you have any problems at the barrier, press the intercom button and speak to a member of staff.
location
Official Valet Parking South is a meet and greet service, so you are met at Gatwick Airport's terminal.
security
Official Valet Parking South offers the following security features whilst your vehicle is stored.
You keep keys
CCTV
Security lighting
Security fencing
Entry/exit barriers
Security patrols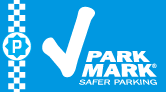 restrictions
The height restriction for this service is 2m (6ft 6in).
address
This is a meet and greet service where you are met at the airport terminal.

So far we've gathered

6

Official Valet Parking South

reviews from our previous customers and with an average rating of we're confident that you'll have a top-notch parking experience.