APH Meet and Greet at Gatwick is a hassle-free service from a trusted name in airport parking. Your vehicle is stored at APH's secure facility for the duration of your trip.
terminals served
APH Gatwick South Meet and Greet Parking serves south terminal at Gatwick Airport.
arrival
Call the phone number provided in your email confirmation at least 30 minutes BEFORE arriving at the Airport to confirm your arrival time. You will be met at your departure terminal by a fully-insured, trained chauffeur who is an employee of APH.
The chauffeur will verify your details, check your vehicle's mileage and note any existing damage before issuing a receipt and full return instructions. All APH chauffeurs wear orange Hi-Viz jackets and carry ID.
departure
Full returns instructions will be issued by the chauffeur when they meet you on arrival. If you need to call from abroad or from the airport to discuss your return please contact the APH Meet and Greet co-ordinator using the phone numbers in the email confirmation.
location
APH South Meet and Greet Parking is a meet and greet service, so you are met at Gatwick Airport's terminal.
security
APH South Meet and Greet Parking offers the following security features whilst your vehicle is stored.
You keep keys
CCTV
Security lighting
Security fencing
Entry/exit barriers
Security patrols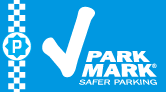 disabled facilities
This is an ideal option for disabled travellers, as there is no need for a transfer.
restrictions
No trailers are permitted. There is a height restriction of 2.0 metres (6.6 feet).
important
APH Meet and greet only accept vehicles with a valid tax disc and in roadworthy condition.
address
This is a meet and greet service where you are met at the airport terminal.

So far we've gathered

22

APH South Meet and Greet Parking

reviews from our previous customers and with an average rating of we're confident that you'll have a top-notch parking experience.