One of Gatwick's official long-stay car parks for customers flying form the south terminal. Highly rated for it's security alongside number plate recognition, a high quality parking surface, well-marked spaces and clear signage.
terminals served
Gatwick Long Stay South Parking serves south terminal at Gatwick Airport.
arrival
This car park operates an Automatic Number Plate Recognition (ANPR) system, so it is essential that you enter the correct vehicle registration when making your booking.
Upon entry, a ticket with your booking reference will be issued. Follow the signs to the zone indicated and park your vehicle. Make a note of your parking zone, lane and nearest bus stop number. If your ticket does not have your booking reference number, but instead has "Cashier" printed on it, report to customer services upon your return. PLEASE NOTE: At peak times it may be necessary for car park officials to park your car.
departure
Within Gatwick Airport Terminal: Follow signs to "Courtesy Coaches" and then "Long Term Parking Buses". Courtesy transfer coaches will pick you up from the Long Stay Parking (or Summer Special) Bus Stops on the Upper Forecourt. Please ensure that the coach you take is going to the car park/zone that you require.
Once at Long Stay South car park: If your booking reference is printed on the entry ticket, drive to the exit barriers and insert your ticket to depart. If the word 'Cashier' appears on your entry ticket, park outside the car park's customer service office, located by the exit, to exchange your entry ticket and booking confirmation (or quote your booking reference) for an exit ticket.
transfers
Long Stay Parking operates transfers to south terminal that take approximately 5 minutes and run every 10 minutes.
A monorail service runs every 3 minutes from Gatwick South Terminal for passengers requiring the North Terminal.
location
Long Stay South Parking is located ON Airport, approximately 0.74 miles from Gatwick Airport.
security
Long Stay South Parking offers the following security features whilst your vehicle is stored.
You keep keys
CCTV
Security lighting
Security fencing
Entry/exit barriers
Security patrols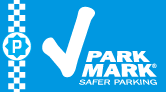 disabled facilities
Gatwick Long Stay Parking South have a number of dedicated disabled parking spaces located throughout the car park. Press a Customer Service Intercom point on one of the ticket dispenser machines at entry to be directed to a disabled parking space. Please note: Bus stops with disabled parking bays nearby have ramps for ease of access. The car park's coaches are also designed to accommodate wheelchair access.
insurance
Gatwick Long Stay Parking South indemnifies customers for damage resulting from any proven act or negligence on part of its servants or agents.
restrictions
An additional space should be booked for vehicles with a trailer.
important
Gatwick Long Stay Parking was formerly known as Parking Express.
address
Long Stay South Parking
Gatwick Airport
South Terminal
Gatwick
West Sussex
RH6 9TZ

So far we've gathered

1152

Long Stay South Parking

reviews from our previous customers and with an average rating of we're confident that you'll have a top-notch parking experience. The good news doesn't stop there. We search the web every day to find the cheapest prices for Long Stay South Parking, and today's no exception. Book within the next week and you could pay as little as:

£3.60 - per day, £33.00 - 1 week, £54.00 - 2 weeks

- now that's a bargain!