Summer Special Parking operates year-round, serving Gatwick's North Terminal.
terminals served
Gatwick Summer Special Parking serves north terminal at Gatwick Airport.
arrival
Hand in your car keys at reception, and fill out the car park security form. Your car will be safely parked for you.
departure
The transfer bus will pick you up on the LOWER arrivals forecourt at the North Terminal.
Your vehicle will be ready for you to pick up upon your arrival at the car park.
transfers
Summer Special operates transfers to north terminal that take approximately 4 minutes and run regularly.
location
Summer Special Parking is located ON Airport, approximately 0.76 miles from Gatwick Airport.
security
Summer Special Parking offers the following security features whilst your vehicle is stored.
You keep keys
CCTV
Security lighting
Security fencing
Entry/exit barriers
Security patrols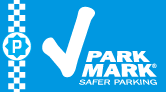 disabled facilities
Arrangements can be made for disabled customers. Once you have booked, please call the car park at the number on your confirmation email to arrange.
insurance
Summer Special indemnifies customers for damage resulting from any proven act or negligence on the part of its servants or agents.
restrictions
If you wish to park a vehicle with a trailer, please book an extra space. The car park cannot accept minibuses or vans. Maximum vehicle width is 7 feet.
address
Summer Special Parking
Larkins Road
Gatwick Airport
West Sussex
RH6 0ND

So far we've gathered

680

Summer Special Parking

reviews from our previous customers and with an average rating of we're confident that you'll have a top-notch parking experience.