** NEW LOCATION! **Conveniently located next to the M23 motorway, APH Gatwick offers an award-winning, value-for-money service for both the North and South terminals.
terminals served
APH Park and Ride for Gatwick Airport serves both terminals at Gatwick Airport.
arrival
The entry barrier will lift as you approach so you can park in the arrivals lanes and go to the check-in. A fully insured and trained valet driver will park your car for you while you check in. Once checked-in, simply board the next transfer bus to the airport terminals.
departure
Simply hop on the bus at the dedicated APH Parking bus stop right outside the airport terminal. Head to the check-in reception and collect your keys and pick up your car.
transfers
APH Park and Ride operates transfers to both terminals that take approximately 10 minutes and run every 15 minutes.
Coaches can transport golf clubs and skis, but are unable to accommodate surfboards, windsurfing equipment, bikes or similar large items. Trahsfer buses also have wheelchair access.
location
APH Park and Ride is located OFF Airport, approximately 3.9 miles from Gatwick Airport.
security
APH Park and Ride offers the following security features whilst your vehicle is stored.
You keep keys
CCTV
Security lighting
Security fencing
Entry/exit barriers
Security patrols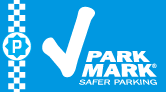 disabled facilities
Transfer coaches can accommodate wheelchairs. APH staff are happy to help with any carrying of luggage if needed. If extra assistance is required, please press the help button at the barrier and one of the friendly APH customer service team will be happy to assist you.
insurance
APH indemnifies customers for damage resulting from any proven act or negligence on the part of its servants or agents.
restrictions
Trailers are not accepted. Vans are only accepted if they fit into a normal parking space. Maximum vehicle height is 2.4 metres (7.5 feet).
address
APH Park and Ride
Copthorne Road
Crawley
RH10 3PD
did you know?

So far we've gathered

2328

APH Park and Ride

reviews from our previous customers and with an average rating of we're confident that you'll have a top-notch parking experience. The good news doesn't stop there. We search the web every day to find the cheapest prices for APH Park and Ride, and today's no exception. Book within the next week and you could pay as little as:

£3.06 - per day, £27.53 - 1 week, £45.93 - 2 weeks

- now that's a bargain!