One of the most trusted names in "off-airport" parking with free wifi on-site and transfer buses.
arrival
Park in the marked lanes outside Airparks Services reception and check in. Your vehicle will then be safely parked for you. Your car will also be checked by Airparks staff and digital, time-stamped photographs will be taken of any marks or damage. Please allow 50 minutes for check-in and transfer to the terminal. During the morning and afternoon busy periods please allow more time to compensate for traffic delays.
departure
If you have booked Park and Ride: Proceed to Bus stop A outside the terminal. The Airparks bus will pick you up from the area marked 'waiting zone'. When you get back to the car park, go to reception with your ticket where they will advise you where your car is parked. Drive to the exit barrier, then scan the tag on your key to get out.
If you have booked Meet and Greet on your Return: Call on 0121 789 8585 once you have collected your bags. Come out of the arrivals hall and cross the road to the drop and go car park by the taxi rank. Your chauffeur will meet you by the central pay station. You should have a copy of your booking confirmation with you, as well as the card you were given when you dropped your car off.
transfers
Airparks Drop and Go operates transfers to Birmingham Airport that take approximately 15 minutes and run every 25 minutes.
Airparks are unable to carry bikes, surfboards, canoes or other large objects that do not fit on the shuttle bus luggage racks.
location
Airparks Drop and Go is located OFF Airport, approximately 4.0 miles from Birmingham Airport.
security
Airparks Drop and Go offers the following security features whilst your vehicle is stored.
You keep keys
CCTV
Security lighting
Security fencing
Entry/exit barriers
Security patrols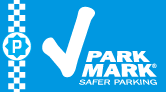 disabled facilities
All buses have disabled access.
insurance
Parking is always at the vehicle owner's risk.
restrictions
No motor homes, minibuses, lorries, caravans, trailers or other high-sided vehicles are permitted, even if multiple spaces are booked. PLEASE NOTE: Airparks cannot accept any vehicle with a taxi licence plate, as these can only be driven by the licence holder.
important
Please be aware that traffic delays can be experienced when major events are held at the National Exhibition Centre.
address
Airparks Drop and Go
100 Mackadown Lane
Garretts Green
Birmingham
B33 0JD

So far we've gathered

412

Airparks Drop and Go

reviews from our previous customers and with an average rating of we're confident that you'll have a top-notch parking experience. The good news doesn't stop there. We search the web every day to find the cheapest prices for Airparks Drop and Go, and today's no exception. Book within the next week and you could pay as little as:

£2.67 - per day, £22.99 - 1 week, £39.99 - 2 weeks

- now that's a bargain!