Highwayman Parking is the only independent car park serving Cardiff Airport. Come early and enjoy some refreshments at the adjacent Highwayman Inn public house.
arrival
Upon arrival, please park your vehicle in the furthest available bay directly in front of you, without entering the main gates. Report to reception and present your confirmation or quote your reference number. Please allow at least 30 minutes for check-in and transfer to Cardiff Airport.
departure
Full details of the returns procedure will be given upon checking in at the car park.
transfers
Highwayman operates transfers to Cardiff Airport that take approximately 7 minutes and run every 15 minutes.
location
Highwayman Parking is located OFF Airport, approximately 0.3 miles from Cardiff Airport.
security
Highwayman Parking offers the following security features whilst your vehicle is stored.
You keep keys
CCTV
Security lighting
Security fencing
Entry/exit barriers
Security patrols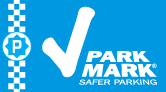 disabled facilities
Car park staff are on hand to assist with the requirements of disabled customers. Car park and transfer buses have disabled facilities.
insurance
Car park has full public liability insurance; cars are insured while in the care of the car park.
restrictions
Trailers are permitted, but will be charged for an additional space.
important
Highwayman Parking guarantee that vehicles will not be moved from their car parking compound at any time. They request that you submit a note of the vehicle mileage when checking-in.
Luggage can be securely locked away in a safe area while you are eating at the pub either before catching the transfer bus to the airport, or on your return to the Highwayman car park.
address
Highwayman Parking
Highwayman Security Park
Nurston, Rhoose
Barry
Vale of Glamorgan
CF62 3BH

So far we've gathered

319

Highwayman Parking

reviews from our previous customers and with an average rating of we're confident that you'll have a top-notch parking experience. The good news doesn't stop there. We search the web every day to find the cheapest prices for Highwayman Parking, and today's no exception. Book within the next week and you could pay as little as:

£3.00 - per day, £29.99 - 1 week, £44.99 - 2 weeks

- now that's a bargain!