Long Stay Car Park 1 is a short 4 minute walk, or swift free shuttle bus ride to the terminal. The car park has good security including CCTV, regular staff patrols and entry and exit barriers.
arrival
As a pre-booked customer you approach the car park entry barrier your car number plate will be auto-recognised and lift once authorised. Do NOT take a ticket. If this doesn't happen, press the assistance button for help. During peak times, you may need to park in the overflow car park and get to the terminal using a transfer bus.
departure
On leaving the car park, drive up to the exit barrier where the camera will read your number plate and confirm your stay. The barrier will then raise so you can leave the car park. If there are any problems, press the assistance button for help.
transfers
Long Stay Car Park 1 is ideally located within walking distance of Cardiff Airport.
location
Long Stay Car Park 1 is located ON Airport, approximately miles from Cardiff Airport.
security
Long Stay Car Park 1 offers the following security features whilst your vehicle is stored.
You keep keys
CCTV
Security lighting
Security fencing
Entry/exit barriers
Security patrols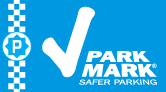 restrictions
Long Stay Car Park 1 does not accept trailers.
address
Long Stay Car Park 1
Cardiff Airport
Cardiff
CF62 3BD

We search the web every day to find the cheapest prices for Long Stay Car Park 1, and today's no exception. Book within the next week and you could pay as little as:

£4.20 - per day, £46.99 - 1 week, £62.99 - 2 weeks

- now that's a bargain!