A very convenient option that is undercover and is only 150 metres from the airport terminal. The car park has CCTV and a Park Mark award and is monitored 24 hours a day.
arrival
At the entry barrier, after the camera has read your numberplate and recognise your booking, simply touch the button and a ticket will come out. Keep this ticket for your exit. Please DO NOT ENTER YOUR DEBIT OR CREDIT CARD.
departure
Simply insert your ticket at the exit barrier to exit the car park.
transfers
Multi-Story Car Park is ideally located within walking distance of Bristol Airport.
location
Multi-Story Car Park is located ON Airport, approximately miles from Bristol Airport.
security
Multi-Story Car Park offers the following security features whilst your vehicle is stored.
You keep keys
CCTV
Security lighting
Security fencing
Entry/exit barriers
Security patrols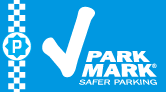 disabled facilities
The Multi-Storey car park has special assistance parking bays on the ground floor. If you require extra assistance please press the help button on the entry barrier and ask for one of the Ground Transportation Team to help you.
restrictions
The car park will not accept vehicles that are higher than 2.1 metres.
address
Multi-Story Car Park
Bristol
BS48 3DY