Located directly opposite the airport terminal, Premier Parking is the closest park and ride car park available at Bristol Airport.
arrival
Please allow plenty of time for airport check-in and security.
This car park operates an Automatic Number Plate Recognition (ANPR) system, so it is essential that you enter the correct vehicle registration when making your booking. PLEASE NOTE: If you change vehicles after making your booking, it is important to ring the number for amendments provided in your confirmation email as soon as possible.
Upon arrival at the barrier, the system will take a moment to read your registration. Press the button on the machine to receive a ticket and raise the barrier. Please retain this ticket for use upon exiting.
Please bring a printed copy of your booking confirmation with you, in case your payment card is not recognised by the entry system.
departure
At the barrier, insert the ticket you were issued upon entering the car park and the barrier will rise so you may exit.
If your ticket does not have your vehicle registration printed on the front, and states "payment required", please go to the Car Park Kiosk (manned kiosk situated adjacent to the exit barriers) upon your return. Present your booking confirmation and entry ticket, which will then be validated for exit. The kiosk is manned 24 hours a day, seven days a week.
transfers
Premier Parking is ideally located within walking distance of Bristol Airport.
location
Premier Parking is located ON Airport, approximately 0.2 miles from Bristol Airport.
security
Premier Parking offers the following security features whilst your vehicle is stored.
You keep keys
CCTV
Security lighting
Security fencing
Entry/exit barriers
Security patrols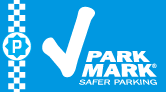 disabled facilities
Designated spaces and a contact phone number are identified on the signage at the car park entrance. A help button is also located on every entry barrier, exit barrier and pay machine, connecting you to a member of staff at any hour of the day. There is ramp access from the car park to the terminal. If any special assistance is required please contact the airport Information Desk in advance of travel.
address
Premier Parking
Bristol International Airport
Bristol
BS48 3DY

So far we've gathered

25

Premier Parking

reviews from our previous customers and with an average rating of we're confident that you'll have a top-notch parking experience. The good news doesn't stop there. We search the web every day to find the cheapest prices for Premier Parking, and today's no exception. Book within the next week and you could pay as little as:

£10.47 - per day, £79.99 - 1 week, £156.99 - 2 weeks

- now that's a bargain!