An efficient self-park system and convenient location off the M8 have helped make Direct Parking Glasgow an award-winning customer favourite.
arrival
Please ensure you arrive at the car park at least 30 minutes prior to your check-in time at Glasgow Airport. Upon arrival you will see the drive-through check-in bay. Once you have checked in, proceed to your allocated space and park your vehicle. Make your way to the reception room to wait for your transfer to the airport.
departure
Call the Direct Parking office and the courtesy coach will come to transfer you back to your car.
transfers
Direct Parking operates transfers to Glasgow Airport that take approximately 5 minutes and run on-demand.
location
Direct Parking Glasgow is located OFF Airport, approximately 1.37 miles from Glasgow Airport.
security
Direct Parking Glasgow offers the following security features whilst your vehicle is stored.
You keep keys
CCTV
Security lighting
Security fencing
Entry/exit barriers
Security patrols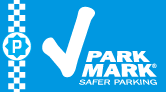 insurance
Glasgow Direct Parking has accidental damage insurance for any incidents caused by a member of staff. Full Terms and Conditions of Insurance are displayed in the reception area of the car park.
restrictions
Trailers and commercial vans are permitted, but two spaces must be booked.
address
Direct Parking Glasgow
55 West March Road
Paisley
PA3 1BF

So far we've gathered

641

Direct Parking Glasgow

reviews from our previous customers and with an average rating of we're confident that you'll have a top-notch parking experience. The good news doesn't stop there. We search the web every day to find the cheapest prices for Direct Parking Glasgow, and today's no exception. Book within the next week and you could pay as little as:

£4.07 - per day, £45.99 - 1 week, £60.99 - 2 weeks

- now that's a bargain!