Conveniently located within the Glasgow Airport boundary, Long Stay parking operated by NCP Flightpath offers Park Mark®-awarded security at a reasonable price.
arrival
On arrival at Long Stay parking, take a ticket at the barrier and park your car, making a note of the zone and nearest bus stop.
departure
Present your parking ticket and quote your booking reference at the customer service office located near the exit.
transfers
Long Stay Parking operates transfers to Glasgow Airport that take approximately 5 minutes and run every 10 minutes.
location
Long Stay Parking is located ON Airport, approximately 0.42 miles from Glasgow Airport.
security
Long Stay Parking offers the following security features whilst your vehicle is stored.
You keep keys
CCTV
Security lighting
Security fencing
Entry/exit barriers
Security patrols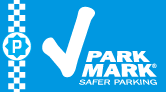 disabled facilities
Spaces for Blue Badge holders are situated near bus stops. Courtesy coaches have wheelchair access and all buses are DDA-compliant.
insurance
Glasgow Long Stay parking indemnifies customers for damage resulting from any proven act or negligence on part of its servants/agents.
restrictions
Trailers are not permitted at this car park.
important
Glasgow Airport Long Stay Parking is operated by NCP Flightpath.
address
Long Stay Parking
Arran Avenue
Paisley
PA3 2AY

So far we've gathered

250

Long Stay Parking

reviews from our previous customers and with an average rating of we're confident that you'll have a top-notch parking experience. The good news doesn't stop there. We search the web every day to find the cheapest prices for Long Stay Parking, and today's no exception. Book within the next week and you could pay as little as:

£4.67 - per day, £49.99 - 1 week, £69.99 - 2 weeks

- now that's a bargain!