Park your car yourself and keep the keys at Glasgow Airport Park 'N' Fly. There's a dedicated bus stop directly outside Glasgow Airport arrivals unique to this car park - no long walks to catch your coach transfer coach!
arrival
Please ensure you arrive at the car park at least 30 minutes prior to your check-in time at Glasgow Airport. Approach the barrier and the system will recognise your number plate and automatically open. Park at the first available space then make way to Pick up point for transfer to Airport.
departure
Phone the car park using the free phone in the baggage reclaim area, then make your way outside the airport to bus stop 5, where you will be collected and taken back to the car park.
transfers
Park and Fly operates transfers to Glasgow Airport that take approximately 20 minutes and run on-demand.
location
Park and Fly Glasgow is located OFF Airport, approximately 2.84 miles from Glasgow Airport.
security
Park and Fly Glasgow offers the following security features whilst your vehicle is stored.
You keep keys
CCTV
Security lighting
Security fencing
Entry/exit barriers
Security patrols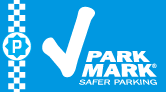 disabled facilities
Coaches are accessible for disabled travellers, and staff can assist passengers to and from the airport.
restrictions
There are no height or width restrictions at this car park.
address
Park and Fly Glasgow
Macdowell Street
Paisley
PA3 2NB

So far we've gathered

25

Park and Fly Glasgow

reviews from our previous customers and with an average rating of we're confident that you'll have a top-notch parking experience. The good news doesn't stop there. We search the web every day to find the cheapest prices for Park and Fly Glasgow, and today's no exception. Book within the next week and you could pay as little as:

£3.73 - per day, £42.99 - 1 week, £55.99 - 2 weeks

- now that's a bargain!