The Butler's Wharf car park is situated on the south side of Tower Bridge, near the Design Museum, City Hall and the Unicorn Theatre.
arrival
At the car park entrance, take a ticket and proceed to park your vehicle.
departure
Take your confirmation and entrance ticket to the attendant who will allow exit from Butler's Wharf car park. If you do not have written confirmation - simply quote your Booking Reference.
location
Butlers Wharf Car Park is located outside the congestion charging zone.
security
Butlers Wharf Car Park offers the following security features whilst your vehicle is stored.
You keep keys
CCTV
Security lighting
Security fencing
Entry/exit barriers
Security patrols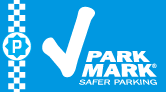 disabled facilities
Butlers Wharf Car Park is suitable for disabled access. However, the car park has no lifts.
restrictions
Butler's Wharf Car Park has a 1.95 metre height restriction.
important
Cost is calculated for 24 hour periods only. Time starts from time of entry at the car park. Any hours over the 24 hour periods booked will be charged locally at the car park.
Please note that at busy periods you may need to leave your keys with the car park.
address
Butlers Wharf Car Park
46 - 50 Gainsford Street
London
SE1 2NY

So far we've gathered

269

Butlers Wharf Car Park

reviews from our previous customers and with an average rating of we're confident that you'll have a top-notch parking experience. The good news doesn't stop there. We search the web every day to find the cheapest prices for Butlers Wharf Car Park, and today's no exception. Book within the next week and you could pay as little as:

£24.00 - per day, £192.00 - 1 week, £360.00 - 2 weeks

- now that's a bargain!