The Abingdon Central Car Park is situated near the Houses of Parliament, Westminster Abbey and Big Ben.
arrival
Upon arrival at the car park, push the button at the barrier for a ticket and proceed to park your vehicle in any available space. Please Note: You cannot exit and re-enter the car park on the same booking.
departure
When you return to the car park, proceed to the payment kiosk. If a parking attendant is available, hand in your printed booking confirmation and parking ticket. (Your confirmation will be retained by the car park.) Your ticket will be validated and you may then exit the car park.
If no attendant is available, drive to the exit barrier and press the help/intercom button. Quote your name, parking ticket number, car registration and booking reference. The barrier will be lifted remotely to allow you to exit the car park.
location
Abingdon Central Parking is located inside the congestion charging zone.
security
Abingdon Central Parking offers the following security features whilst your vehicle is stored.
You keep keys
CCTV
Security lighting
Security fencing
Entry/exit barriers
Security patrols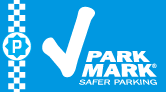 disabled facilities
There are dedicated disabled bays but there are no passengers lifts in this car park.
restrictions
Vehicles higher than 2.13m / 7 ft are not permitted.
important
This car park is extremely busy when the Houses of Parliament are in session. Pre-booking cannot be used in conjunction with Westminster City Council car park's promotional offers including Westminster City Council car park's Theatreland scheme.
PLEASE NOTE: You cannot exit and re-enter the car park on the same booking.
address
Abingdon Central Parking
Great College Street
London
SW1P 3RX

So far we've gathered

6

Abingdon Central Parking

reviews from our previous customers and with an average rating of The good news doesn't stop there. We search the web every day to find the cheapest prices for Abingdon Central Parking, and today's no exception. Book within the next week and you could pay as little as:

£35.00 - per day, £280.00 - 1 week, £525.00 - 2 weeks

- now that's a bargain!