An ideal service for families or anyone with mobility difficulties. Aardvark Parking lets you drive straight to Stansted Airport's terminal and be on your way while a chauffeur takes your vehicle to a secure on-airport compound.
arrival
Call the car park telephone number on your booking confirmation ten minutes before your arrival at the airport. You will then be advised of which short stay car park, usually RED, that you should make your way to. This will be located at the front of the airport terminal.
departure
Collect your luggage, pass through Customs, then call the number in your confirmation email to arrange collection of your vehicle.
location
Aardvark Parking is a meet and greet service, so you are met at Stansted Airport's terminal.
security
Aardvark Parking offers the following security features whilst your vehicle is stored.
You keep keys
CCTV
Security lighting
Security fencing
Entry/exit barriers
Security patrols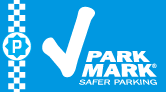 restrictions
Aardvark Parking cannot accept the following vehicles: Ferrari, Aston Martin, Rolls Royce, Bentley or Maserati.
important
PLEASE NOTE THAT ALL BOOKINGS AT AARDVARK MEET AND GREET CANNOT BE AMENDED AND NO REFUND WILL BE ISSUED IF CANCELLED.
The car park's emergency contact number is 07881 913116.
You must ensure that the correct number plate is given at the time of booking so that it is shown on your confirmation. Failure to do so will result in your car being turned away. We will not be liable for any long or short stay charges and the booking fee will not be refunded.
address
This is a meet and greet service where you are met at the airport terminal.

So far we've gathered

373

Aardvark Parking

reviews from our previous customers and with an average rating of we're confident that you'll have a top-notch parking experience.