This official Long Stay car park is just a short courtesy bus ride away from the terminal, and features regular security patrols. Park your car and take your keys with you!
arrival
This car park operates an Automatic Number Plate Recognition (ANPR) system, so it is essential that you enter the correct vehicle registration when making your booking. Please bring your printed booking confirmation to the car park. Drive up to the entry barrier and wait 15 seconds while your vehicle registration number is read. A ticket will be printed showing your booking reference and the barrier will lift automatically. If you are not issued a ticket within 15 seconds, press the button for a ticket. Park your vehicle and board a transfer bus to the airport.
departure
On return, go to the pick up point on terminal forecourt to board the transfer bus. Once you have collected your vehicle, drive to the exit barrier. Insert the ticket you were issued upon entering the car park and the barrier will lift. If you have any problems, or if you had to press the button for a ticket upon entering, show your booking confirmation and parking ticket to a parking attendant, or press the call button for help. DO NOT insert a credit/debit card at the exit barrier as you will be charged again at the standard gate rate.
transfers
Long Stay operates transfers to Stansted Airport that take approximately 15 minutes and run every 20 minutes.
PLEASE NOTE: There are three transfer buses, and each bus goes to only one area of the car park. Match the colour of your entry ticket (red, yellow or blue) to the corresponding bus to ensure you are returned to the correct car park area. The bus stops outside the terminal are also colour-coded.
location
Long Stay Parking is located ON Airport, approximately 2.9 miles from Stansted Airport.
security
Long Stay Parking offers the following security features whilst your vehicle is stored.
You keep keys
CCTV
Security lighting
Security fencing
Entry/exit barriers
Security patrols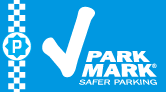 disabled facilities
Disabled car parking spaces for Blue Badge holders are available and are adjacent to the car park bus stops. All transfer buses are equipped for easy access to accommodate wheelchairs. If you require assistance, there is a help button to press on arrival.
insurance
Long Stay parking offers free cover for damage resulting from any act or ommission on the part of its servants or agents.
restrictions
Stansted Long Term Parking has no height restrictions and accepts trailers at no extra charge. All oversized vehicles and vehicles with trailers must park in Zone Q.
important
The Long Stay Car Park at Stansted Airport was formerly known as Pink Elephant Parking.
address
Long Stay Parking
Round Coppice Road
Stansted Airport
Essex
CM24 1SE

So far we've gathered

2057

Long Stay Parking

reviews from our previous customers and with an average rating of we're confident that you'll have a top-notch parking experience. The good news doesn't stop there. We search the web every day to find the cheapest prices for Long Stay Parking, and today's no exception. Book within the next week and you could pay as little as:

£3.55 - per day, £37.83 - 1 week, £53.23 - 2 weeks

- now that's a bargain!