Stansted Airport's official Mid Stay car park is slightly closer to the terminal than the Long Term car park, giving you a shorter shuttle journey to and from the airport terminal. This car park also holds the Park Mark Award for security.
arrival
This car park operates an Automatic Number Plate Recognition (ANPR) system, so it is essential that you enter the correct vehicle registration when making your booking. Please bring your printed booking confirmation to the car park. Drive up to the entry barrier and wait 15 seconds while your vehicle registration number is read. A ticket will be printed showing your booking reference and the barrier will lift automatically. If you are not issued a ticket within 15 seconds, press the button for a ticket. Park your vehicle and board a transfer bus to the airport.
departure
On arrival follow signs for 'Buses to Mid Stay car park'. Courtesy buses are located at the Mid Stay parking bus stops in front of the terminal. Please tell the driver where you have parked (i.e. Zone E, Bus stop 3). Drive up to the exit barrier. Insert the ticket that was issued on entry to the car park. If you have pre-booked DO NOT insert Credit Card at the barrier as you may be charged again. The barrier will open and you may proceed out of the exit. If you experience any difficulties, please press the call button for assistance.
transfers
Mid Stay operates transfers to Stansted Airport that take approximately 5 minutes and run on-demand.
location
Mid Stay Parking is located ON Airport, approximately 1.3 miles from Stansted Airport.
security
Mid Stay Parking offers the following security features whilst your vehicle is stored.
You keep keys
CCTV
Security lighting
Security fencing
Entry/exit barriers
Security patrols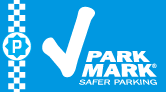 disabled facilities
Parking bays for Blue Badge holders are now situated in Zone L. Courtesy coaches have wheelchair access.
insurance
E-Parking Mid-Stay offers free cover for damage resulting from any act or omission on the part of its servants or agents.
restrictions
There is no height restriction at Stansted Mid Stay Parking, but no trailers are permitted.
address
Mid Stay Parking
Bassingbourn House
Thremhall Avenue
Stansted Airport
Essex
CM24 1PZ

So far we've gathered

662

Mid Stay Parking

reviews from our previous customers and with an average rating of we're confident that you'll have a top-notch parking experience. The good news doesn't stop there. We search the web every day to find the cheapest prices for Mid Stay Parking, and today's no exception. Book within the next week and you could pay as little as:

£4.82 - per day, £42.49 - 1 week, £72.24 - 2 weeks

- now that's a bargain!