Drive right up to the terminal forecourt, and a Chauffeur will park you car for you. Includes FastTrack through security for up to 4 people.
arrival
Upon arrival you'll come to a barrier, which will read your car number plate, then lift automatically to let you in. If the barrier doesn't lift, press the intercom button. You should bring a copy of your booking confirmation with you. Your chauffeur will meet you at the far end of the forecourt.
departure
Follow the signs to the Short Stay car park and then signs to Fast Track. Your keys should be collected from the Short Stay Customer Service building on the corner of the Fast Track Car Park.
location
Official Valet Parking is a meet and greet service, so you are met at Stansted Airport's terminal.
security
Official Valet Parking offers the following security features whilst your vehicle is stored.
You keep keys
CCTV
Security lighting
Security fencing
Entry/exit barriers
Security patrols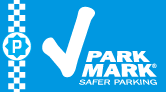 insurance
The valet operator indemnifies customers for vehicle damage resulting from any proven act of negligence on the part of its staff.
restrictions
The car park cannot accommodate vans, minibuses, buses, lorries, vehicles that are more than 5 metres long, or vehicles with trailers; nor can they accept motorcycles or any vehicle that cannot be driven on a standard car driving licence.
important
This service is available 24 hours a day.
address
This is a meet and greet service where you are met at the airport terminal.

So far we've gathered

29

Official Valet Parking

reviews from our previous customers and with an average rating of we're confident that you'll have a top-notch parking experience. The good news doesn't stop there. We search the web every day to find the cheapest prices for Official Valet Parking, and today's no exception. Book within the next week and you could pay as little as:

£7.01 - per day, £56.09 - 1 week

- now that's a bargain!