Park in confidence where you see the familiar yellow signage of NCP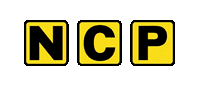 Founded in 1931, NCP is the United Kingdom's largest private car park operator, with over 200,000 spaces across more than 700 locations. Imagine combining them all together - Now that's some car park.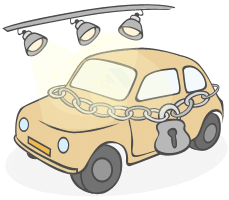 NCP Car park security
NCP offer some of the very best in airport parking security so next time you go away, rest assured in the knowledge that your car is safe and sound.
Security features include CCTV coverage, entry/exit barriers, high perimeter security fencing, security lighting and regular security patrols.
---
NCP car park locations
5 of the 6 NCP car parks on offer are located on-airport within the airport boundaries ensuring that the terminal building is never more than a few minutes away. Even NCP Scotpark at Edinburgh Airport, the only NCP car park that is designated as off-airport is less than a mile from the airport.
---
Cardiff Airport
Located on-airport, NCP Long Stay Parking for Cardiff Airport is within a few minutes walk of the terminal building. A courtesy bus to Cardiff On-Airport parking runs between 1st May and 31st October. We also provide NCP Short Stay Parking for Cardiff Airport
Edinburgh Airport
NCP operates two different car parks at Edinburgh Airport. Choose from the on-airport NCP Long Term Parking or the nearby NCP Scotpark. Both car parks boast excellent security features, including CCTV coverage, entry/exit barriers and high perimeter fencing.
Gatwick Airport
Boasting award-winning security and 10 minute transfers, NCP Flightpath at Gatwick Airport currently only services Gatwick North Terminal.
Glasgow Airport
Convenience and value for money are what you'll get with NCP Flightpath at Glasgow Airport with transfers taking only 5 minutes to reach the airport terminal.