This Long Stay Parking options serves terminals 1 and 3 and is and an official Heathrow Airport Long Stay car park on the Eastern Perimeter Road. Offers on-airport convenience and security.
terminals served
Long Stay Parking Heathrow Terminals 1 and 3 serves terminals 1 and 3 at Heathrow Airport.
arrival
This car park operates an Automatic Number Plate Recognition (ANPR) system, so it is essential to enter the correct vehicle registration when making your booking. At the entrance to the car park, take a ticket and follow signs to the zone indicated. Make a note of your zone and nearest bus stop. Your booking reference will be printed on your ticket. If instead it says "Cashier", report to customer services upon your return.
departure
To transfer back to the car park, go to the Long Stay Courtesy Coach Pick-up point as detailed:-
Terminal 1 (bus stop 1)
Terminal 3 (bus stop 16)
Upon returning to your vehicle, drive to the exit and insert your entry ticket into the machine at the barrier. Your number plate will be read and the barrier will lift automatically. If your ticket has "Cashier" printed on it, report to the customer service office located by the exit.
transfers
Long Stay T1 and 3 operates transfers to terminals 1 and 3 that take approximately 7-15 minutes and run every 10 minutes.
The transfer buses run from 4am every 10 to 12 minutes until 30 minutes after the last flight arrives (and the car park will track the flight in case it is delayed), but after that buses run on demand, and customers will need to call 020 8745 6272 to ask to be picked up.
location
Long Stay Parking Terminals 1 and 3 is located ON Airport, approximately 2.4 miles from Heathrow Airport.
security
Long Stay Parking Terminals 1 and 3 offers the following security features whilst your vehicle is stored.
You keep keys
CCTV
Security lighting
Security fencing
Entry/exit barriers
Security patrols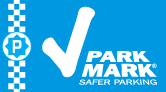 disabled facilities
The car park has low-floor buses with wheelchair spaces.
insurance
Heathrow Long Stay Parking indemnifies customers for damage resulting from any proven act or negligence on the part of its servants or agents.
restrictions
Trailer parking spaces are available, but an extra space must be booked.
important
Heathrow Long Stay Parking was formerly known as Parking Express Heathrow.
address
Long Stay Parking Terminals 1 and 3
Eastern Perimeter Road
Heathrow Airport
Hounslow
TW6 2SB

So far we've gathered

492

Long Stay Parking Terminals 1 and 3

reviews from our previous customers and with an average rating of we're confident that you'll have a top-notch parking experience. The good news doesn't stop there. We search the web every day to find the cheapest prices for Long Stay Parking Terminals 1 and 3, and today's no exception. Book within the next week and you could pay as little as:

£6.20 - per day, £81.70 - 1 week, £93.00 - 2 weeks

- now that's a bargain!