Purple Parking Business is a high-tech undercover multi-storey car park featuring state-of-the-art CCTV and barrier technology. Transfers to Heathrow Airport do not operate between midnight and 03:45 am.
terminals served
Purple Parking Business for Heathrow Airport serves all terminals at Heathrow Airport.
arrival
Follow the signs for check-in and proceed through the car scanner area. You will be directed into the arrivals area by a parking attendant. Take your belongings out of your car and go to the reception area to check-in and hand over your vehicle keys in return for a vehicle return voucher. Mileage, petrol and condition checks will be completed on your vehicle before it is taken to the main compound. You will then be taken to the terminals via courtesy bus.
departure
Please check that your return time is your actual return flight landing time. If it is not correct please call 020 8813 8130 to advise the correct time. If your return landing time is incorrect, (ie. later or earlier than stated) there is a possibility it may result in a delay.
Upon your return, call 0208 754 9222 when you have cleared customs and give your name and voucher number. You will then be informed of the bus stop number and its location to return to the car park. At the car park, present your vehicle return voucher and your keys will be returned to you. Your car will be waiting in the returns area.
If you have booked the Express/Premium service, you will be met at the terminal upon your return. Full instructions are provided upon arrival at the car park.
transfers
Purple Parking Business operates transfers to all terminals that take approximately 8 minutes and run regularly.
Purple Parking Business do not operate a transfer service to the airport between the hours of midnight and 03:45 am. Transfer buses can carry skis and snowboards, but are unable to transport bicycles.
location
Purple Parking Business is located OFF Airport, approximately 2.7 miles from Heathrow Airport.
security
Purple Parking Business offers the following security features whilst your vehicle is stored.
You keep keys
CCTV
Security lighting
Security fencing
Entry/exit barriers
Security patrols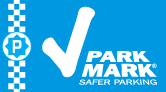 insurance
Parking is always at the owner's own risk and subject to the terms and conditions of the car park, which are available at reception. It is your responsibility to check the condition of your car before you leave the car park. In the unlikely event your car has been damaged, claims can only be considered before you drive off-site.
restrictions
There is a height restriction of 2.15 metres, which includes roof racks and roof boxes.
important
Purple Parking Business cannot guarantee vehicles will be protected from the elements while parked.
address
Purple Parking Business
Bath Road
Heathrow
Middlesex
TW6 2AL

So far we've gathered

1068

Purple Parking Business

reviews from our previous customers and with an average rating of we're confident that you'll have a top-notch parking experience. The good news doesn't stop there. We search the web every day to find the cheapest prices for Purple Parking Business, and today's no exception. Book within the next week and you could pay as little as:

£5.73 - per day, £64.95 - 1 week, £85.95 - 2 weeks

- now that's a bargain!