Business Parking is one of Heathrow's official Long Stay car parks and is easily located on the Northern Perimeter Road. Motorist assistance and free jump starts are available.
terminals served
Heathrow Business Parking for Terminals 1 and 3 serves terminals 1 and 3 at Heathrow Airport.
arrival
This car park operates an Automatic Number Plate Recognition (ANPR) system, so it is essential that you enter the correct vehicle registration when making your booking. At the entry barrier, your registration number will be recognised and a ticket will be printed showing your registration and booking reference, then the barrier will open. If you experience any difficulties, please press the call button for assistance.
departure
Coaches are located outside the terminal on the ground floor. For Terminal 1 use bus stop 1, for Terminal 3 use bus stop 16. Please tell the driver where you have parked (i.e. Zone E, Bus Stop 3). Out of hours use phone at stop.
Drive up to the exit barrier and insert the ticket that was issued to you upon entry to the car park. The barrier will open and you may proceed out of the car park. If your booking reference is not printed on your ticket or you experience any difficulties, please press the call button for assistance.
transfers
Business Parking T1 and T3 operates transfers to terminals 1 and 3 that take approximately 8 minutes and run every 5 minutes.
During off-peak periods (11:30pm-5:00am), use intercom at bus stops to request pick-up.
location
Business Parking Terminals 1 and 3 is located ON Airport, approximately 2.0 miles from Heathrow Airport.
security
Business Parking Terminals 1 and 3 offers the following security features whilst your vehicle is stored.
You keep keys
CCTV
Security lighting
Security fencing
Entry/exit barriers
Security patrols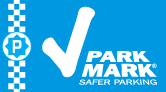 disabled facilities
Parking bays for Blue Badge holders are situated near entrance. Wheelchair access on courtesy coaches.
insurance
Business Parking (Terminals 1-3) offers free cover for damage resulting from any act or ommission on the part of its servants or agents.
restrictions
People carriers are allowed. Due to size/security reasons, panel sided vans and minibuses are not accepted by law.
important
Business Parking at Heathrow was formerly known as Pink Elephant Parking.
address
Business Parking Terminals 1 and 3
Northern Perimeter Road
Heathrow Airport
Middlesex
TW6 2RL

So far we've gathered

242

Business Parking Terminals 1 and 3

reviews from our previous customers and with an average rating of we're confident that you'll have a top-notch parking experience.