Located just a short distance from the airport, Newcastle Airparks provides a convenient Airport parking solution. If the need arises, friendly staff will help with breakdown assistance where they can.
arrival
Check in your vehicle at reception and leave your keys with a member of the Airparks staff. Your car will be parked for you as you take a courtesy bus to Newcastle Airport. Airparks recommends that you allow 35 to 45 minutes to check in and transfer to the airport.
departure
Please use the courtesy phone located in the terminal building on the central pillar opposite domestic arrivals to contact the car park and arrange your transfer back to the Airparks car parking compound. If you choose the Airparks EXPRESS service there is no need for a transfer, as your car will be brought to you at the terminal upon your return.
transfers
Airparks Newcastle operates transfers to Newcastle Airport that take approximately 5 minutes and run on-demand.
Free courtesy buses operate 24 hours a day.
location
Airparks Newcastle is located OFF Airport, approximately 0.7 miles from Newcastle Airport.
security
Airparks Newcastle offers the following security features whilst your vehicle is stored.
You keep keys
CCTV
Security lighting
Security fencing
Entry/exit barriers
Security patrols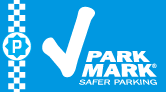 disabled facilities
The reception and toilets at Airparks Newcastle are accessible to disabled customers. Although the transfer buses are not wheelchair accessible, you will be able to take your wheelchair on the bus - and the driver will be happy to help you get on and off.
insurance
The car park accept responsibility for damage proved to be caused by their own negligence and are insured accordingly, but will not normally accept responsibility for the acts of a third party. Full details are available with the car park on request.
restrictions
The car park does not accept minibuses, high-sided vehicles, mobile homes, lorries, caravans or trailers, even if multiple spaces are booked. Maximum height limit on all vehicles is 2.10 metres (7 feet).
PLEASE NOTE: Airparks cannot accept any vehicle with a taxi licence plate, as these can only be driven by the licence holder.
important
PLEASE NOTE: If booking the Airparks EXPRESS service, your vehicle will be delivered to you at the airport terminal upon your return, eliminating the need for a transfer back to the car park and letting you get on the road quicker.
Customers should arrive at the car park 30 -45 minutes before their stated airline check in time.
Airparks cannot accept any vehicle with a taxi licence plate, as these can only be driven by the licence holder.
This car park was formerly known as QPark Bellair parking.
address
Airparks Newcastle
Callerton Lane
Newcastle Upon Tyne
NE13 8DN

So far we've gathered

326

Airparks Newcastle

reviews from our previous customers and with an average rating of we're confident that you'll have a top-notch parking experience.