Conveniently located on the perimeter of the Airport, Newcastle Park and Fly is an off-airport car parking facility that offers a high degree of security and value for money.
arrival
Report to the car park reception and present your booking confirmation. Please allow 30 minutes for check-in and transfer to the terminal.
departure
Full details of the returns procedure will be given on arrival at the car park.
transfers
Park and Fly operates transfers to Newcastle Airport that take approximately 5 minutes and run on-demand.
Free transfers operate 24 hours a day.
location
Park and Fly is located OFF Airport, approximately 0.2 miles from Newcastle Airport.
security
Park and Fly offers the following security features whilst your vehicle is stored.
You keep keys
CCTV
Security lighting
Security fencing
Entry/exit barriers
Security patrols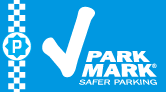 disabled facilities
Facilities for disabled customers are available. Please phone the car park at the number provided in your confirmation email for more details.
insurance
The Company, its servants and agents will accept liability ONLY in respect of any loss, theft or damage to the vehicle where the same is proved to be caused by the negligence, wilful act, default or breach of statutory duty of the Company, its servants or agents or the dishonesty of its servants or agents. Claims cannot be considered once vehicles have left the premises.
restrictions
Newcastle Airport Park and Fly cannot accept large vehicles such as transit vans or trailers.
important
At peak operating times your vehicle may be held at a secure on airport location. PLEASE CHECK YOUR CAR BEFORE LEAVING.
address
Park and Fly
Prestwick Industrial Estate
Ponteland
Newcastle upon Tyne
NE20 9DA

So far we've gathered

735

Park and Fly

reviews from our previous customers and with an average rating of we're confident that you'll have a top-notch parking experience. The good news doesn't stop there. We search the web every day to find the cheapest prices for Park and Fly, and today's no exception. Book within the next week and you could pay as little as:

£4.67 - per day, £39.99 - 1 week, £69.99 - 2 weeks

- now that's a bargain!