Gatwick Airparks Meet and Greet can save you time and hassle by eliminating the need for a transfer to the airport.
terminals served
Airparks Meet and Greet for Gatwick serves both terminals at Gatwick Airport.
arrival
SOUTH Terminal - Follow the signs for Flight Arrivals taking you to the Lower Forecourt area. You will be met at the "car set down area" as signposted.
NORTH Terminal - All pick-ups (and drop-offs) take place in the Northway Road, which is situated in front of the Sofital Hotel and is the same road as the NCP Short Stay Car Park. Please follow the new signs to drop-off and pick-up. If you have any questions about the drop-off location, please ask Airparks when you call to confirm your arrival.
Please confirm with Airparks when you are within 20 minutes of arriving at your designated terminal. Phone the car park number provided in your confirmation email and your driver will be dispatched to meet you. If you are arriving via the M25, please phone prior to taking the M23.
Please note that your scheduled meet time at the terminal is the time you selected when conducting your search, and it is important to keep Airparks notified of any delays.
If you do not phone on your journey, the driver will not be dispatched to meet you.
departure
You will have been given instructions when you meet the driver on departure. If you lose these instructions after your departure, call Freephone 0800 281 701 when you are ready to leave the terminal and ask for instructions of where to meet the driver.
location
Airparks Meet and Greet is a meet and greet service, so you are met at Gatwick Airport's terminal.
security
Airparks Meet and Greet offers the following security features whilst your vehicle is stored.
You keep keys
CCTV
Security lighting
Security fencing
Entry/exit barriers
Security patrols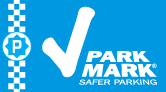 disabled facilities
Suitable for disabled passengers. Please note that specially-adapted vehicles cannot be accepted for safety reasons.
insurance
Professional drivers are fully insured to drive your car.
restrictions
PLEASE NOTE: This Meet and Greet service cannot accept any vehicle with a taxi licence plate, as these can only be driven by the licence holder. Airparks are unable to accept motorbikes or trailers.
important
It is the responsibility of the vehicle owner to ensure that the vehicle is roadworthy, holds a valid MOT certificate and displays a valid road tax licence.
address
This is a meet and greet service where you are met at the airport terminal.
did you know?

So far we've gathered

52

Airparks Meet and Greet

reviews from our previous customers and with an average rating of we're confident that you'll have a top-notch parking experience. The good news doesn't stop there. We search the web every day to find the cheapest prices for Airparks Meet and Greet, and today's no exception. Book within the next week and you could pay as little as:

£5.73 - per day, £63.49 - 1 week, £85.99 - 2 weeks

- now that's a bargain!