This option serves the South Terminal Only. Personal Parking by the same family-run company that displays excellent reviews for customer service and value for money with their park and ride service. A stress-free way to park your car!
terminals served
Cophall Meet and Greet Parking for Gatwick South serves south terminal at Gatwick Airport.
arrival
Please ring the phone number in your confirmation email 20 minutes before arrival. A fully insured driver will meet you in the drop off area near your departure terminal and will identify you by your car registration. You will not be able to wait on the departures level therefore you must arrive at the agreed meeting time.
South Terminal
Follow the signs for SHORT STAY - PASSENGER PICK-UP into the SHORT TERM CAR PARK -keep in the right hand lane. Please take a ticket at barrier (no charge). Proceed to "ORANGE CAR PARK 3" - drive up to 1st Floor - Level 1, Rows D-E (marked with blue cones). Please park your vehicle in an Approved Operator bay where the CPG representative will meet you.
departure
Once you have collected your luggage and cleared customs - please call 01342 710490 to confirm you are ready for your Greet service.
South Terminal procedure
Follow the signs for the EXIT and Short stay car parks. Cross over the road and walk through to Orange Car Park. Turn left for the lifts, please take lift down to the 1st Floor-Level 1. Exit the lifts, go through the glass sliding doors and make your way to Zones D to E which are located to the right. This is our dedicated area where the CPG representative will meet you. While you are loading your luggage, your driver will pre-pay a barrier exit card for you to use. Once the driver returns the payment card to you Gatwick Airport allow five minutes for you to exit the car park. Please follow the "Exit" signs.
location
Cophall Meet and Greet South Terminal is a meet and greet service, so you are met at Gatwick Airport's terminal.
security
Cophall Meet and Greet South Terminal offers the following security features whilst your vehicle is stored.
You keep keys
CCTV
Security lighting
Security fencing
Entry/exit barriers
Security patrols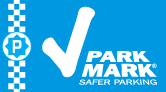 restrictions
If the vehicle parked takes up more than one space (e.g. transit van), you will be charged for any additional space(s) by the car park. There are no height restrictions.
address
This is a meet and greet service where you are met at the airport terminal.
did you know?

So far we've gathered

218

Cophall Meet and Greet South Terminal

reviews from our previous customers and with an average rating of we're confident that you'll have a top-notch parking experience. The good news doesn't stop there. We search the web every day to find the cheapest prices for Cophall Meet and Greet South Terminal, and today's no exception. Book within the next week and you could pay as little as:

£4.83 - per day, £52.50 - 1 week, £72.50 - 2 weeks

- now that's a bargain!