Operated by Gatwick Airport, this Meet and Greet service eliminates the need for transfers and ensures a reserved parking space is ready for you at the North Terminal.
terminals served
Gatwick North Official Valet Parking serves north terminal at Gatwick Airport.
arrival
Drive to the Short Stay car parks at the North Temrinal. Upon arrival, pull up to the barrier and wait up to 10 seconds for the vehicle registration to be scanned. If the registration is recognised, a ticket will print with the booking reference above the barcode. If not, please press the button for a ticket. Follow the road signage to short stay car park 6, level 4 and park the vehicle. Please go to Valet reception to hand over your keys and walk directly into the terminal via the covered walkway.
departure
Exit the terminal on the ground floor and go to the Valet return office on the ground floor of Car Park 6. Go to reception where your keys will be returned and your vehicle will be waiting close by.
location
Official Valet Parking North is a meet and greet service, so you are met at Gatwick Airport's terminal.
security
Official Valet Parking North offers the following security features whilst your vehicle is stored.
You keep keys
CCTV
Security lighting
Security fencing
Entry/exit barriers
Security patrols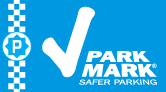 restrictions
Please note there is a height and width restriction of 2.2m.
address
This is a meet and greet service where you are met at the airport terminal.