Maple Manor is a family-owned business running for over 20 years and approved as a parking operator by Gatwick Airport themselves. 95% of their custom is by personal recommendation.
terminals served
Maple Manor Parking serves both terminals at Gatwick Airport.
arrival
When you are on the M23 or 10 minutes away from Gatwick, call Maple Manor on the number provided in your email (choose option 1), to confirm that you are nearby. A uniformed driver will meet you to check over, book in your car and take your car keys (please remove any keys not relating to your vehicle). Please have your return flight details and booking confirmation to hand when you meet the driver. Your car will be driven to a secure compound as you proceed directly to airport check in.
departure
Only once you have collected your baggage and are ready to clear customs, simply call the number in your confirmation selecting option 1. Once you've made your way through the security checks, go to the Short Stay car park just outside the terminal, where you will find an Approved Operator meeting point.
IMPORTANT: If you are returning ahead of schedule, please give the car park at least 24hrs notice so your car will be ready to collect.
location
Maple Manor Parking is a meet and greet service, so you are met at Gatwick Airport's terminal.
security
Maple Manor Parking offers the following security features whilst your vehicle is stored.
You keep keys
CCTV
Security lighting
Security fencing
Entry/exit barriers
Security patrols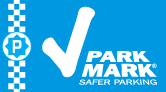 disabled facilities
Maple Manor cannot drive specially-adapted vehicles, but otherwise welcomes bookings from disabled customers.
insurance
Parking is at owner's own risk, subject to printed terms and conditions available from the car park.
restrictions
No mobile homes, vans, lorries, caravans or trailers are permitted.
important
It is the responsibility of the vehicle owner to ensure the vehicle is roadworthy, plus holds a valid MOT certificate and displays a valid road tax licence.
address
This is a meet and greet service where you are met at the airport terminal.

So far we've gathered

708

Maple Manor Parking

reviews from our previous customers and with an average rating of we're confident that you'll have a top-notch parking experience. The good news doesn't stop there. We search the web every day to find the cheapest prices for Maple Manor Parking, and today's no exception. Book within the next week and you could pay as little as:

£4.80 - per day, £52.99 - 1 week, £71.99 - 2 weeks

- now that's a bargain!