park and ride
John Lennon once famously urged the world to "Give Peace a Chance" and we couldn't agree more. Named after Liverpool's most famous son, we'd like to give a little something back too - so we've scoured the web for the cheapest Liverpool Airport parking prices and brought them direct to you. Groovy.
meet and greet parking
A time-saving, friendly, convenient option allowing you to drop off and pick up your vehicle at the airport terminal courtesy of a fully insured valet driver. Liverpool Airport Meet and Greet parking is especially handy for those in a hurry or with a family - or maybe you just fancy being posh for a day. Either way - home James!

So far we've gathered

1966

Liverpool Airport parking

reviews from our previous customers and with an average rating of we're confident that you'll have a top-notch parking experience. The good news doesn't stop there. We search the web every day to find the cheapest parking at Liverpool Airport, and today's no exception. Book the cheapest car park available within the next week and you could pay as little as:

£2.67 - a day, £35.00 - 1 week, £40.00 - 2 weeks

- now that's a bargain!
Liverpool - what's in a name?
From the ferries and trams to the Beatles and Brookside, Liverpool has given the UK and indeed the world much to be thankful for. The city of Liverpool has a long and, we think, pretty remarkable history.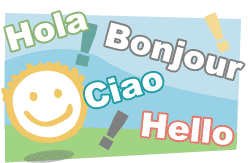 Founded in 1207 by King John, by the start of the 19th century 40% of the world's trade was passing through Liverpool and the city had begun to expand more rapidly than Grandad's waistline at Christmas. In 1830, Liverpool and Manchester became the first cities to have an intercity rail link and the city was also the site of the UK's first provincial airport, operating from 1930. We're betting though that Liverpool Airport car parking was a little less in demand than it is nowadays...
In 1898, Henry Harrison wrote in his study 'The Place Names of the Liverpool District': "with the possible exception of London, the name of no English town has excited so much discussion, and been the cause of so much philogical brain-cudgelling, as that of Liverpool". Well, we're all for a bit of brain-cudgelling here at gosimply HQ (whatever that may entail) but curiously there appears to be no agreed theory on how the city got its name. However, if it's world-class art galleries, museums and cultural landmarks you're after we reckon it can't be beaten.
Alternative transport to Liverpool Airport
By Train. Liverpool's central train station Lime Street offers a convenient link to Liverpool John Lennon Airport via the Airlink 500 bus, which runs daily from Liverpool Airport every 30 minutes.
By Bus Regular, inexpensive bus services also operate between Liverpool John Lennon Airport and a number of local railway stations including Liverpool South Parkway, Liverpool Lime Street and Liverpool Hunts Cross. Bus and coach stops are located at the front of the main terminal building.
By Taxi. You may not know this, but Liverpool has the largest number of Hackney Carriages outside of London (go on, amaze your mates down the pub with that one). A taxi rank can be found directly outside the entrance to the airport terminal building. It's also worth noting that you can pay for taxi journeys from Liverpool John Lennon Airport using a debit or credit card - just look out for licensed Hackney cabs displaying the 'Chip, PIN & Go' sign. Remember, pre-booked private hire vehicles must pick up and drop off using the airport car parks.
The journey into Liverpool city centre is 7 miles and takes approximately 20 minutes.
---
In addition to providing Liverpool Airport car parking we also offer Manchester Airport Parking.

Look out for this month's award winners, voted as the best of the bunch by gosimply customers. Try one of these if you want the very best:
Locate each car park with our handy Liverpool Airport parking map
...This car park is a couple of minutes walk to the airport. Access to the car park is via plate recognition after booking on-line. I have used this a car park a coupe of times now and both times it has been problem free. My one grip is, i used this car park beginning of Dec.....

Mr Jones - Cheap Parking Liverpool
...Very efficient quick service. Staff very friendly. Would definitely recommend to friends and family...

Mrs Howlett - Imagine Car Parking
...Booking was straightforward. Number plate recognition worked fine. Nice and close to Liverpool John Lennon Terminal. Couldn't be better...

Mr Gribble - Long Stay Parking
...Was to find and close to the airport, unexpected small fee for the transfer but fast and efficient. I have never used offsite airport parking before but will definitely use this company again. The staff extremely helpful and pleasant...

Mr Park - Imagine Car Parking
...I will definitely use Imagine again. The guys were extremely helpful and informative. Fantastic and efficient transfers to and from the airport. Thank you so much. I'll definitely book you again...

Ms Gallagher - Imagine Car Parking
...We have used this company several times and the service is always the same, first class and no messing about or waiting..

Mr Talbot - Imagine Car Parking
...No fuss, plain & simple, on the airport doorstep & great value. Would definitely recommend & use again...

Mr Foudy - Imagine Car Parking
...friendly staff who get you to airport in minutes and pick you up on return.happy to leave car in their care.definitely value for money...

Mr Davies - Imagine Car Parking
...Car park close to airport staff friendly, used them before and will use them again..

Mrs Foster - Imagine Car Parking
...Only 5 min walk to the terminal, efficient service and good value for money when compared to on airport parking charges...

Mr Cook - Imagine Car Parking
1966 straight talking Liverpool Airport parking reviews and counting
top tips
There are plenty of options for car parking at Liverpool Airport - on-site parking located within the airport boundary, value for money off-site car parks and a time saving meet and greet parking service.
In a nutshell, "on-airport" car parks are located within Liverpool Airport's perimeter road and are a simple walk away from the terminal. Now that's pretty convenient!.
With quick free transfers to the terminal building "off-airport car parks" are located further from Liverpool Airport but are a cracking value alternative, ideal for those with a little extra time on their hands.
fact or fiction?
Liverpool holds the Guinness Record for being the Capital of Pop - more Liverpool artists have had a number one hit than any other town or city. 56 no 1's to date!