Conveniently located within the airport complex, Imagine Car Parking provides both outdoor and indoor parking at Liverpool Airport.
arrival
Check-in at the Imagine car park reception and hand in or quote your booking confirmation. Please allow 30 minutes for check-in and transfer.
departure
Full details of the return procedure will be given at check-in.
transfers
Imagine Parking operates transfers to Liverpool Airport that take approximately 2 minutes and run on-demand.
Transfers (if required) are £3 per party and operate 24 hours a day.
location
Imagine Car Parking is located OFF Airport, approximately 0.37 miles from Liverpool Airport.
security
Imagine Car Parking offers the following security features whilst your vehicle is stored.
You keep keys
CCTV
Security lighting
Security fencing
Entry/exit barriers
Security patrols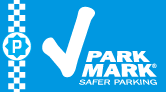 insurance
Vehicles that are booked for indoor parking are insured against any damage or loss caused as a result of negligence of the car park staff or their agents. Full details of cover available from the car park.
restrictions
There are no height restrictions for outdoor parking but a 2.5 meter restriction for indoor parking. If your vehicle take up more than one space in length or width please book for two. (More than a standard supermarket sized parking slot)
address
Imagine Car Parking
3-4 Morrow Court
Skypark Industrial Estate
Speke
Liverpool
L24 1YD
did you know?

So far we've gathered

719

Imagine Car Parking

reviews from our previous customers and with an average rating of we're confident that you'll have a top-notch parking experience. The good news doesn't stop there. We search the web every day to find the cheapest prices for Imagine Car Parking, and today's no exception. Book within the next week and you could pay as little as:

£2.69 - per day, £35.89 - 1 week, £40.39 - 2 weeks

- now that's a bargain!